FUJIFILM X-Pro2 (14mm, f/8, 1/220 sec, ISO200)

With nowhere to go it is time to look back to my personal favourites from 2017.
The first image is from India where I managed to take some of my best and most exotic images. India is overcrowded, loud, dirty, poor and the traffic is extremely dangerous. But India is also one of the most amazing places that I have ever visited. There is breathtaking sights and buildings everywhere, the people are very friendly and the food in great though some give me diarrhoea. But I never learned which food or spices so to eat there remained exciting, like Russian roulette.
Of course there is the Taj Mahal that practically everybody in the world knows and that welcomes millions visitors a year. But when I was in Hyderabad I found another place that is even older than the Taj Mahal, almost as beautiful and most of all practically unknown and therefore unspoiled by tourism. The Qutub Shahi Tombs. When I was there the last time the place was under restoration and the entry was a couple of Rupees. I was the only foreigner and almost the only visitor.
An amazing experience for sure because other important ancient buildings in India are extremely crowded. Not only because of international tourist but because of domestic tourists. The most extreme is the Taj Mahal but of course the Red Fort, The Lotus Temple, The Charminar and all the other places are similar.  Don't go there if you look for peace or tranquility.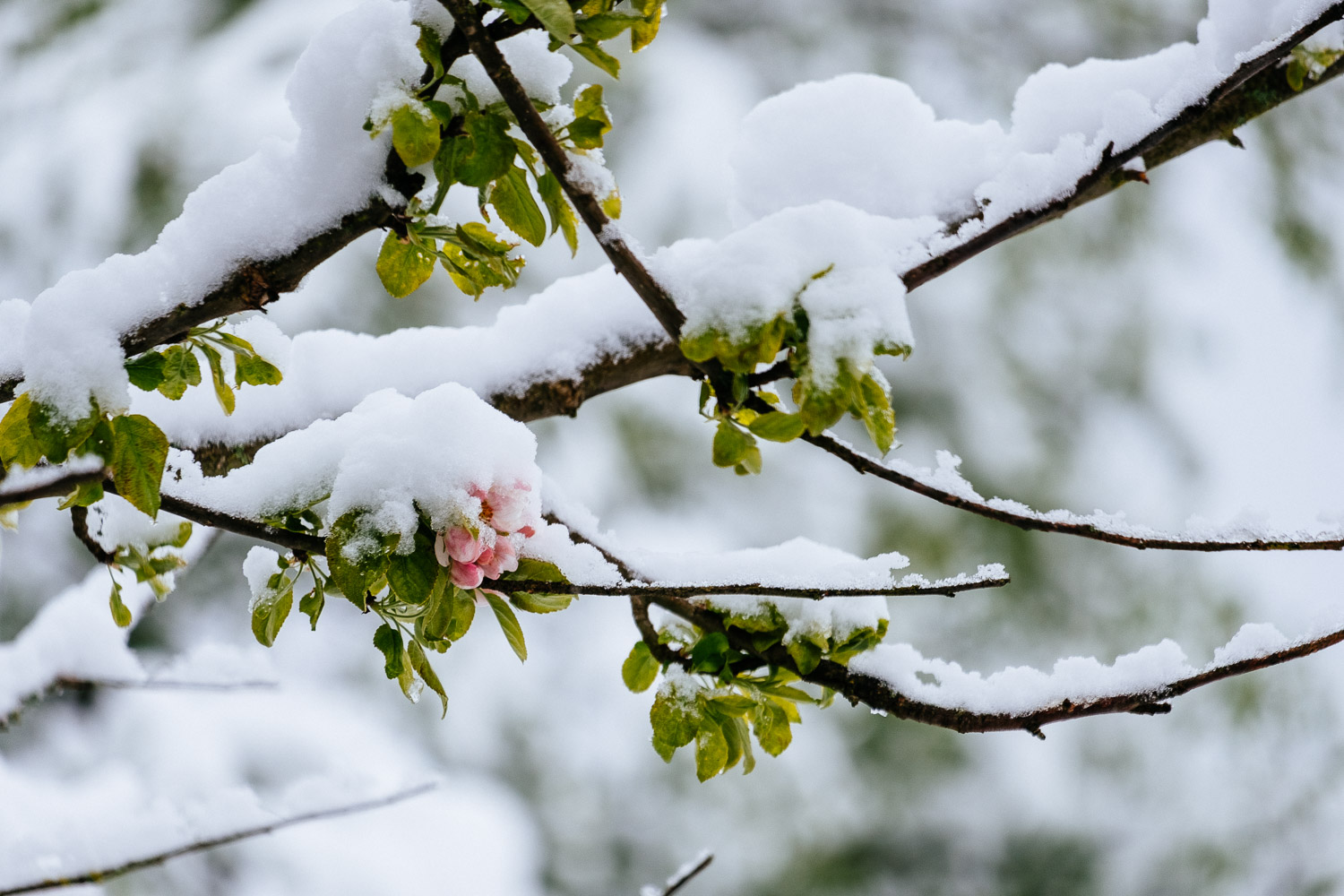 FUJIFILM X-Pro2 (181.1mm, f/4.7, 1/200 sec, ISO320)

Apple iPhone 6 Plus (4.15mm, f/2.2, 1/530 sec, ISO32)

FUJIFILM X-Pro2 (14mm, f/8, 1/200 sec, ISO250)

FUJIFILM X-Pro2 (16mm, f/2, 1/60 sec, ISO2500)

FUJIFILM X-Pro2 (35mm, f/1.4, 1/5800 sec, ISO200)

For images taken in Austria. Three from a surprising winter break in the middle of April. The Cherry tree in our garden was already in bloom when winter showed us that he is not done yet. It only lasted two days but the wet and heavy snow did a lot of damage. In our garden only two branches fell off others in our neighbourhood were less lucky.
The next image I took in a Whisky distillery in Austria. I visited distilleries in Scotland and one in Northern Ireland but that was the first in Austria. They had an excellent cask strength Whisky and I bought two bottles. One for me and one as a gift for someone who I knew would truly appreciate it.
Next two shots are from Seoul, Korea. It was my very first visit there and I had no idea what to visit except that I wanted to see the ddp (Dongdaemun Design Plaza) designed by Zaha Hadid and I was amazed by its shapes. I also liked the gigantic "hello strange" sculpture in front of the museum. Very cool!
FUJIFILM X-Pro2 (14mm, f/8, 1/160 sec, ISO200)

FUJIFILM X-Pro2 (14mm, f/8, 1/150 sec, ISO200)

FUJIFILM X-Pro2 (14mm, f/4, 1/250 sec, ISO500)

FUJIFILM X-Pro2 (14mm, f/5.6, 1/240 sec, ISO200)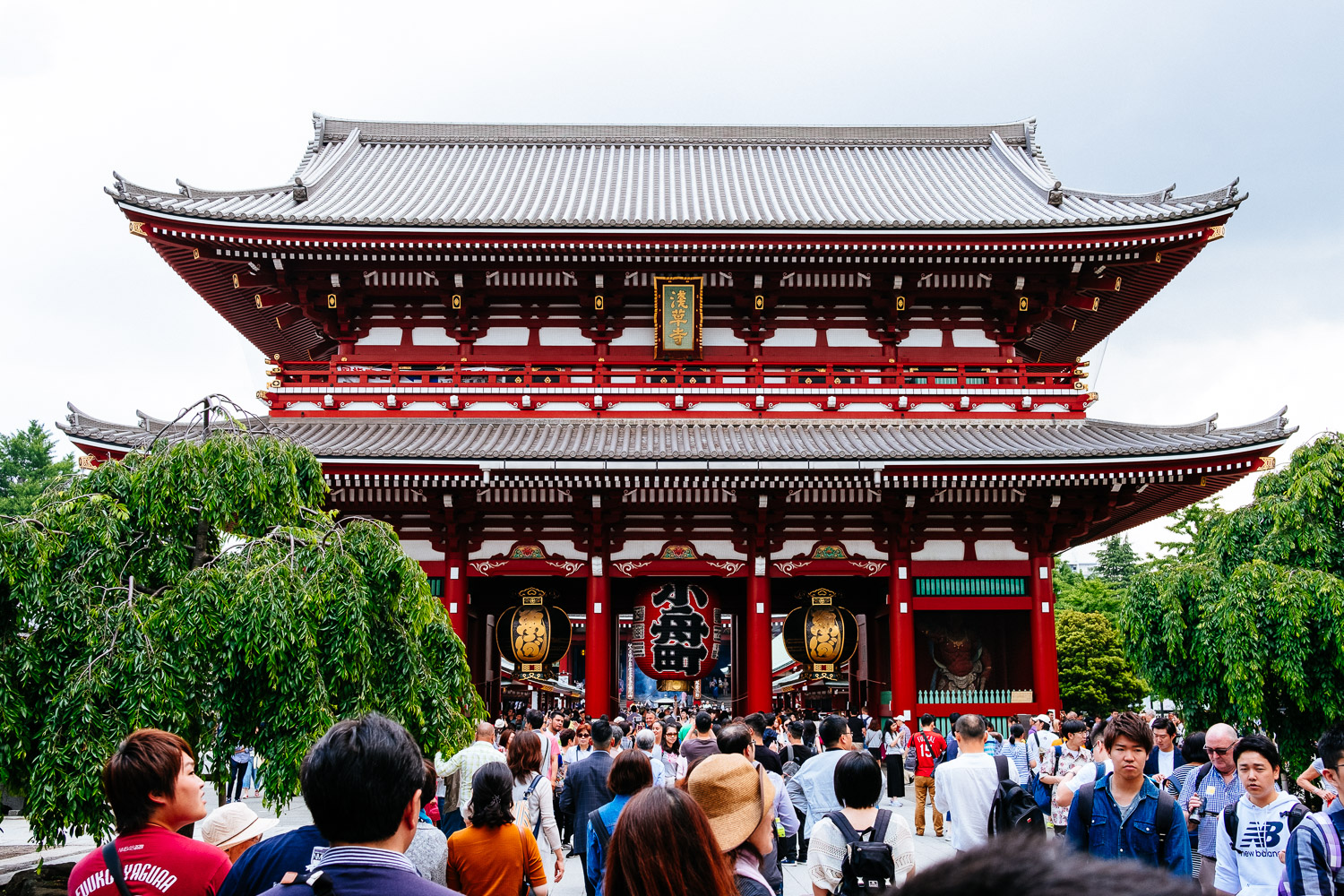 FUJIFILM X-Pro2 (23mm, f/5.6, 1/200 sec, ISO320)

The next five pictures I took in Japan. I directly flew from Seoul to Osaka and spent the weekend there. I decided to chose the photo from the plaza just outside of Osaka station where I celebrated my new earphone that I just bought at the Yodobashi Umeda store after extensive listening with coffee and ice cream. Yes you can test hear earphones there! This might sound a little strange it is not an issue. There is an abundance of swipes.
Next is pepper, the little robot that you can see in many bigger stores. Unfortunately he doesn't speak English, that's how you can tell it's Japanese, but how do I know that? When I asked something in English he answered in Japanese which of course I didn't understand. I gave it a second try, no answer this time but pepper started to dance and waved his arms and that looked really cool. Very nice programming!
The skyscraper in the next image is the majors house in Tokyo which is not only huge and really high it also offers something really cool: A platform on the highest floor of the right tower and because this is a public building the ride up there and the visit is free of charge. Thank you! The view is amazing and on a clear day you can see Mount Fuji in the distance. Talking about amazing views. I took the image from my hotel room. I think it is not that shabby either.
The last one is one of my favourite images I took in Japan taken with my favourite lens for special images the XF 35/1.4 R. The very first lens that I bought together with the X-Pro1 and the XF 18/2.0 R in 2012. This remains one of my favourite lenses and the image below shows why. The pretty girl in front of the Kaminari-mon (thunder-gate) is in perfect focus while the busy background and the foreground is slightly blurred. I have to admit that she was not my model. It was the girl in front who took her portrait. Strangely she decided that landscape would work best. Anyway, I was happy to steal this shot because I wasn't in company of a pretty girl dressed up in a colourful, traditional dress.
FUJIFILM X-Pro2 (35mm, f/1.4, 1/2000 sec, ISO200)

FUJIFILM X-Pro2 (23mm, f/9, 1/550 sec, ISO200)

FUJIFILM X-Pro2 (12mm, f/10, 1/420 sec, ISO200)

In 2017 we decided to stay at home instead of flying to the USA for the fifth time in a row. We went to South-Tirol instead for a 10 day hiking vacation. It is great to just pack your things and trow it in your car and drive away instead of spending 12 hours in an airplane and suffer from jet leg for the first couple of days. As this is practically Italy the food and the coffee was excellent too. Something you can't say about the average vacation in the South West of the USA where you can consider yourself lucky if there is an In-N-Out in town. The landscape was spectacular too but it was still not the same.
Somehow distance comes with distance. Smart sentence. What I want to say is that the physical distance makes a real difference. When you fly off to another country far away from home it is a real escape from your daily life. And sometimes that's exactly what we need to re-adjust our inner compass. That's what we missed in 2017 and that's what we miss now in 2021 where the last big vacation in autumn 2019 seems like years away. I miss traveling and when this nightmare is finally over we will fly away. Where I don't know yet but I know it has to be far away.
FUJIFILM X-Pro2 (121.8mm, f/8, 1/850 sec, ISO200)

FUJIFILM X-Pro2 (56mm, f/2, 1/400 sec, ISO1250)

The photo above is from a big dog show close to our home. I took many images there with my XF 56/1.2 R. A fantastic lens that I meanwhile sold because I only very rarely used it. I don't shoot a lot of portrait nowadays and if I prefer the tighter, closer look of the XF 90/2 WR. That's why I literally exchanged the lens with a fellow photographer who wanted the 56/1.2. I love how the cure little dog looked at his master. It sounds strange but he really enjoyed the endless brushing of his fur. I talked a little with his owner and I stroke him and it was one of the softest things I every touched.
The last image is from one of our favourite escape points. Somewhere down the coast of Croatia about a 6 to 7 hours drive from home. Too far away for a weekend but close enough for week of sunshine and sunsets at the sea before the days get shorter and the nights get cold.
Most things we take for granted, we only miss them if they are taken away from us. Many things have been taken away from us in this last year but I'm confident that we will get them back. Right now there is snow outside even though it's the first day of spring. But one thing is for sure. The snow is going to melt, the sun will shine again and this nightmare will come to an end. We will leave our houses again and we will enjoy life again maybe even more than we ever did before.
FUJIFILM X-Pro2 (35mm, f/2, 1/125 sec, ISO320)