FUJIFILM X-Pro2 (35mm, f/1.4, 1/100 sec, ISO640)

With nowhere to go it is time to look back on my personal favourites from 2018.
The first three images I took in Taipei, Taiwan. One of my favourite cities in Asia. I think that Taiwan is mostly overlooked. There is nothing spectacular like in many other countries in Asia. No sandy beaches, ancient architecture or street life. There is nothing spectacular beside the Taipei 101 perhaps but that's a good thing. It's a vibrant place.
The Taipei main station is something very special. The shape, the columns, the windows that look like they are blind. Somewhere in between Kafka and Alice in Wonderland. A strange place that strangely is not frightening at all.
There is coffee like in Italy and Sushi like in Japan and there is bubble tea which can be had everywhere in Asia but here is where it comes from. Go visit as long as Taiwan is still a free country.
FUJIFILM X-Pro2 (14mm, f/5.6, 1/40 sec, ISO400)

FUJIFILM X-Pro2 (23mm, f/2.8, 1/125 sec, ISO2500)

FUJIFILM X-Pro2 (10mm, f/10, 1/420 sec, ISO200)

There is no place like home! Most of my blog deals with my travels. I travel a lot but most of the time I still spend home. So the next four images are taken in Austria. On a sunny but freezing cold day in the mountains where I took this picture of the small creek that just started to freeze over.
Next one is a picture where I was far more comfortable. In fact I was inside in my pyjamas shooting the birds on my balcony through the window. The window is very thick, 3 layers of glass filled with noble gas in order to provide a maximum on insulation. But that comes at a cost. The windows are rather dark and that's why the ISO value is so high in below image.
The next image I took in the centre of Vienna with my then brand new Fuji X100F. I think it was on the very first day with the camera. I just bought it and went for a walk. The Fuji X100F is just perfect camera. In 2011 I bought the original Fuji X100 and just loved the camera from the very first day despite all its issues. It was a game changer. Later I sold it but I soon missed it so after a long time without an X100 I finally got it again or better its modern version.
FUJIFILM X-Pro2 (400mm, f/5.6, 1/1000 sec, ISO2500)

FUJIFILM X100F (23mm, f/2.8, 1/500 sec, ISO2000)

Canon PowerShot G7 X (30.458mm, f/2.8, 1/60 sec, ISO800)

At that time I had still a another small camera that I took to a Sting/Shaggy open air concert. If you take a closer look at the picture above you can see the rain. It was pouring down but we had a great evening. I only took out the Canon G7 briefly to take a couple if images because I didn't think it would survive the rain for a longer period.
From the cold and rainy evening in Austria to the heat of India. The next image is from inside the Jama Masjid mosque. It's the biggest mosque in India right in the centre of the old town of New Delhi. One of the many amazing places in India. India is a travel photographers dream.
FUJIFILM X-Pro2 (14mm, f/8, 1/320 sec, ISO200)

FUJIFILM X-Pro2 (23mm, f/5.6, 1/900 sec, ISO200)
 
FUJIFILM X100F (23mm, f/2, 1/80 sec, ISO2500)

Two more shots taken from Austria. The one above taken at the birthday party of a very dear friend at a beautiful location. A magic night.
Below an image taken in a beautiful garden. A close up that I just love because of its vibrant greens. Summer in Austria can be wonderful.
FUJIFILM X100F (23mm, f/5.6, 1/125 sec, ISO500)

FUJIFILM X-Pro2 (23mm, f/4, 1/60 sec, ISO1250)

FUJIFILM X-Pro2 (23mm, f/2, 1/125 sec, ISO2500)

Two images from Tokyo. The first one from the food court in the famous Takashimaya Department store just opposite from my hotel. I just checked in, had a shower and went to the nearest place for food. But this is Japan so a food court doesn't mean that the quality isn't good. I had a very nice Sushi set with eel. Very nice! Welcome back to Tokyo.
The second image is from Yakitori Alley or Memory Lane or Piss Alley. However you like to name it it is an alley filled with old-fashioned super small foot stalls. Mostly it's about Yakitori and beer. This place has a long history. A bunch of food stalls in between the railway tracks. Salary men went there for beer and for a light snack before they get on their train to get home. At that time those stalls had no toilets so the customers relieved themselves in between the tracks which earned the place it's unofficial name. Memory lane is obvious. This is a part of old Tokyo that really stands out today. It burned down in 1999 but has been rebuilt exactly as it was except that now they included toilets. A good idea in a place where you drink a lot of beer.
I walked through it on the way back from our restaurant and I just loved it. So when my friends found out that I was still in Tokyo on Saturday night they invited me and we had a great evening.
FUJIFILM X-Pro2 (16mm, f/8, 1/125 sec, ISO640)

FUJIFILM X100F (23mm, f/2.8, 1/60 sec, ISO3200)

FUJIFILM X-Pro2 (28.3mm, f/4, 1/250 sec, ISO320)

Two more images taken in Vienna, Austria followed by to images from Seoul, Korea. Vienna first: The brand new train station that I only visited because one of my customers from Korea visited Vienna and chose to stay close to the train station. So when I brought them back to their hotel I had some time to kill until we had dinner. So I explored the train station a little bit. It was only briefly and I swore that will come here again soon for a more detailed visit. That was more than 2 years ago and of course it never happened. Maybe when all this is finally over.
The other one is from inside the Stephansdom. The big cathedral in the centre of Vienna. That I visited quite often with visitors from Asia but this time I was on my own testing my new Fuji X100F.
The portrait of the three pretty young women in Seoul, Korea. They saw my with my camera so they asked me to take their image with their phones. I often get asked to take pictures. I think it is because of my camera and also that I look rather trustworthy. A guy who would not just simply run off with their phones. 😉
Then my customer had the idea to take an image of me together with the nice young ladies and after I saw that image I asked if I could take one picture without me in the frame. It was a wise decision. I just wanted to cover them in those beautiful dresses. Those dresses are rented next door. It is a big thing mostly for female tourists to rent those outfits to take pictures of themselves in front of temples or other old buildings. In this case the young ladies where from Russia, China and Korea.
This was the one time where I brought my XF16-55/2.8 WR to Asia as a test drive before my vacation in the USA. I was very happy with the results but I didn't like the size because on my business trips I prefer to have my my set of small primes instead.
Same story behind the last shot. I took images of the three ladies with their smartphones and then I ask if they could turn around so that I could take a shot of them looking at the gate of the castle. And the same picture again with three different smartphones.
FUJIFILM X-Pro2 (16mm, f/5.6, 1/1250 sec, ISO200)

FUJIFILM X-Pro2 (45.5mm, f/5.6, 1/1400 sec, ISO250)

FUJIFILM X-Pro2 (103.6mm, f/7.1, 1/1000 sec, ISO200)

FUJIFILM X-Pro2 (21.3mm, f/8, 1/950 sec, ISO250)

FUJIFILM X-Pro2 (16.6mm, f/16, 1/60 sec, ISO200)

FUJIFILM X-Pro2 (55mm, f/4, 1/480 sec, ISO200)

FUJIFILM X-Pro2 (400mm, f/5.6, 1/80 sec, ISO400)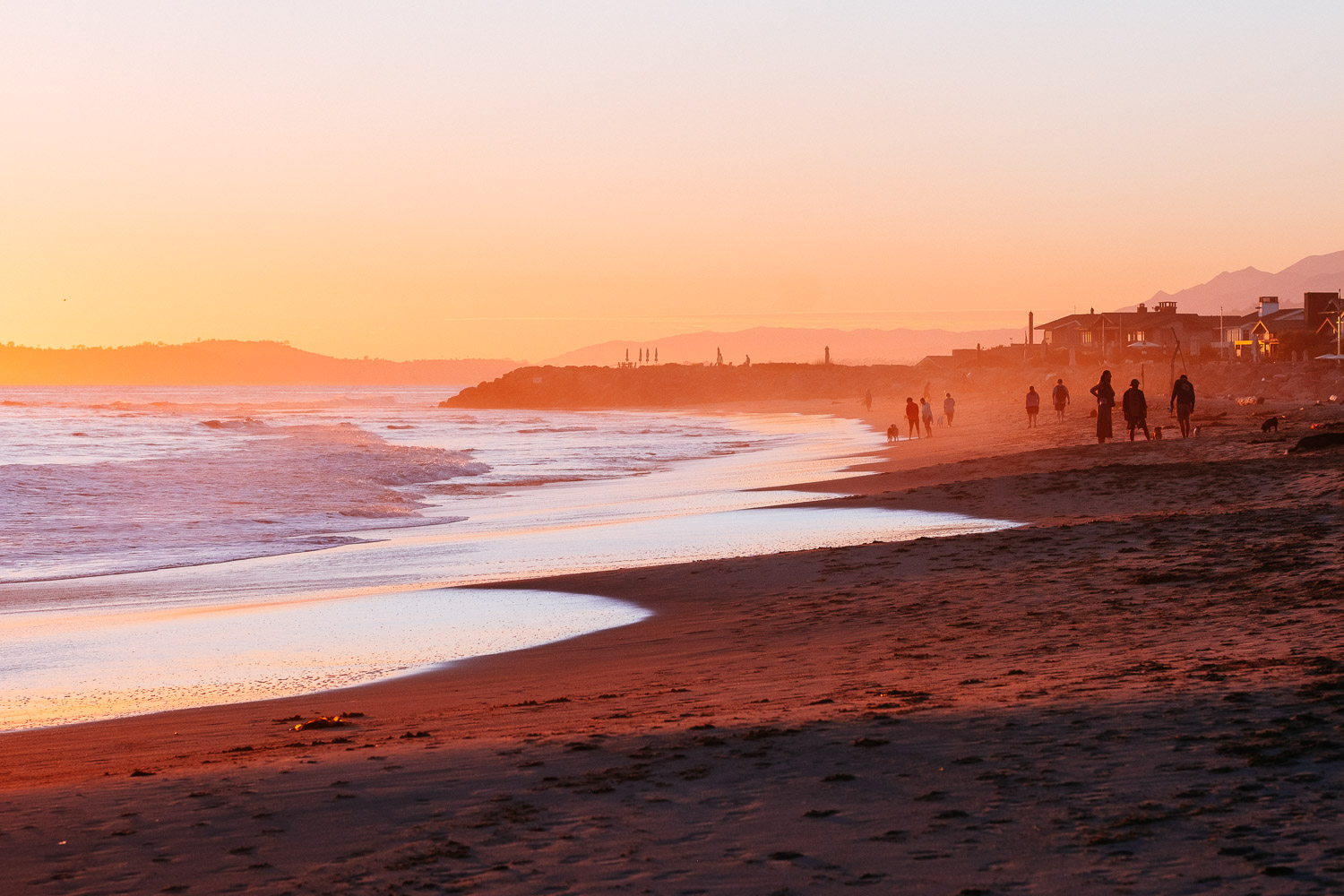 FUJIFILM X-Pro2 (90mm, f/5.6, 1/480 sec, ISO200)

A whole bunch of images from our 6th vacation in the USA. The six time in the South West. An amazing three weeks again in a fantastic landscape. Now after the six time it is safe to say that we fell in love with this part of the world, This was the first time ever I traveled to the USA with only one camera, my trusty X-Pro2, but I had a full set of lenses including the XF 100-400 WR which is hardly a travel lens. But I planned to visit Antelope Island to get some nice bison images. Target achieved though my favourite shot is the one with the cyclist in front of the bison and that one I took with the XF 16-55 WR which was clearly THE lens of this trip.
I also love the shot of the old truck that I took in Price, Utah. I loved the old cinema in the back but the shot needed a nice car or better truck in front. Luckily in this part of the world trucks are more common than cars. I took a couple of shots but when I saw the old white Ford with the long wheelbase coming down the road I knew this is the one that will make the perfect picture. The fact that the passenger rest his arm on the rolled down window and the driver wears a cowboy hat was just the icing on the cake. Just perfect!
Next a shot taken early morning in the Arches NP. Our first hike to the Delicate arch and it was amazing. A little after I took this shots it got really crowded and we walked back to our car. But this early morning hike where we left the hotel before sunrise in order to make it to the parking lot early enough was one of the highlights of the trip. The hike itself is simple and short but because of the high elevation and the extreme heat during the day means that you still need to be careful and bring enough water or just start early enough.
Then I finally manage to take a picture of a road runner in a desert park just outside of Phoenix, AZ. I was so nervous that I didn't even check the shutter speed which was ridiculously low because the bird was in the shade. The fact that the shot is still sharp is a testament to the effectiveness of the images stabilisation of the XF 100-400 WR. A shutter speed of 1/80s@400mm handheld on an APS-sensor is just crazy. Of course the bird was cooperative too but I think even birds move slow at over 40 degrees Celsius. Speaking of temperatures. The shot above the road runner image I took two days earlier close to Silverton in Colorado. That morning the temperature was blow zero.
The next two I took in Carpinteria, one of our favourite places in California. One with the 90mm that replaced the 55-200 most of the time. I just realised that the gap in between lenses like the 16-55, 90, 100-400 and the 55-200 was too big so I tended to avoid the 55-200 on this trip. The shot below I took just outside of our hotel. When I saw the old Pontiac I new it would make for a great picture with the palm sunlit palm trees but i waited for a nice car to pass by. When I saw the Mustang I knew I had the perfect shot.
FUJIFILM X-Pro2 (55mm, f/2.8, 1/320 sec, ISO640)

FUJIFILM X-Pro2 (23mm, f/4, 1/200 sec, ISO200)

FUJIFILM X-Pro2 (16mm, f/2.8, 1/60 sec, ISO1250)

The last image from the US vacation I took in Los Angeles. It shows a segment of the Berlin Wall that have been painted by artist about 30 years back. I was there too after the wall came down but I didn't paint the wall. I rented a hammer and a chisel to get my little piece of the wall. I still have it. So when I saw those segment standing outside of a museum in Los Angeles I remembered our road trip to Eastern Germany when this country still existed. I still got my old passport somewhere in a drawer with the DDR stamp in it.
Next two images are from one of my favourite museums in Vienna. It is the NHM (Nature History) and it is a perfect location to test a new camera or lens. On that day I didn't have any new things to test but took my 16/1.4 and 23/1.4 there to take some images just for fun.
The very last image of this blog post I took in December in Tokyo just outside of my hotel room. I love how they decorate the trees for Christmas.
FUJIFILM X-Pro2 (23mm, f/2, 1/60 sec, ISO1250)

FUJIFILM X-Pro2 (16mm, f/2, 1/125 sec, ISO1600)