FUJIFILM X-T1 (56mm, f/1.2, 1/200 sec, ISO1000)

I love dogs. To me the most photogenic ones are english bulldogs. But french bulldogs are great subjects too. Like this 12 weeks old little lady called Daisy.
What an opportunity to take some images. Its a win win win situation. I got the chance to play with a lovely puppy, take some nice images and the owners get some pictures that they can't produce with their iPhones.
FUJIFILM X-T1 (56mm, f/2, 1/160 sec, ISO2000)

FUJIFILM X-T1 (56mm, f/2.2, 1/200 sec, ISO4000)

FUJIFILM X-T1 (56mm, f/1.2, 1/200 sec, ISO2500)

But this sweet little innocent dog is also responsible that I finally decided to sell my DSLR. I took my Canon 6D plus the Canon 70-200/2.8 IS II (one of the finest zoom lenses known to man) just in case my Fuji X-T1 would have problems to get the shots. Turns out it was the other way around. My Canon failed to nail focus with the 70-200. I know depth of field is thin on the zoom and on a full frame sensor but it is also thin on the Fuji with the Fuji XF 56/1.2 R. The shot above is taken at f1.2. The Fuji absolutely nailed focus. The image is not cropped and you can see the focus fall off. Contrast detection might be slower than has detection but when it confirms focus you can be sure that the image is in focus.
This is the most important thing when shooting fast primes wide open. A camera that only confirms AF and releases the shutter when the important part of your subject is in focus.
I meanwhile shot my new Fuji X-Pro 2 with the 56mm lens outside wide open again. Practically all shots were in focus! And there is another advantage of the mirrorless camera. The Fujis happily shoot at 1/32.000s thanks to their electronic shutter. No need to stop down a fast lens or to use ND filters to avoid overexposure.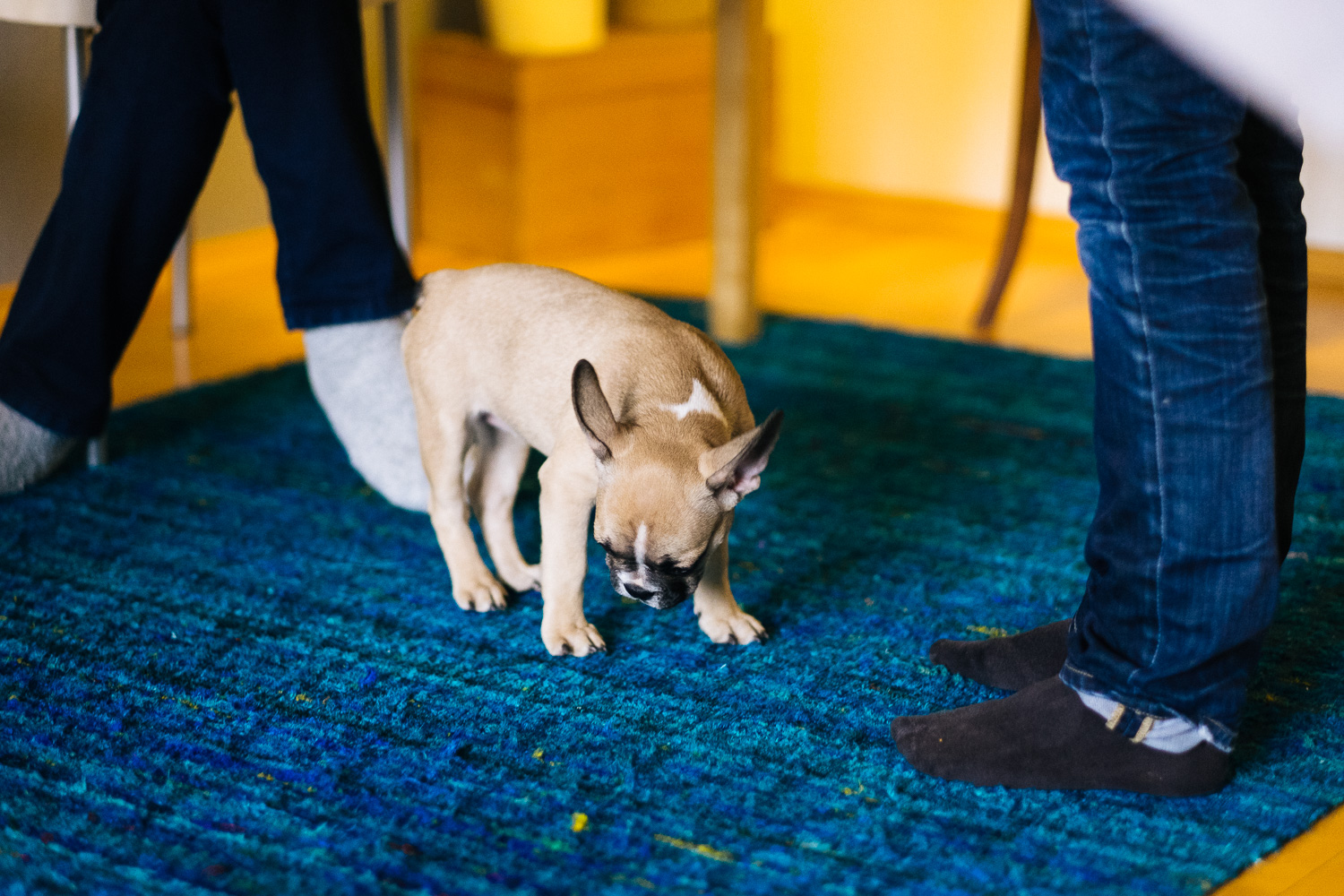 FUJIFILM X-T1 (56mm, f/1.2, 1/200 sec, ISO1250)

FUJIFILM X-T1 (23mm, f/1.4, 1/200 sec, ISO4000)

Another thing I love about Fuji is the white balance. I always shoot RAW but it makes a big difference if your base image has the correct white balance or close to it and if the colors are good.
That day the light was just horrible. Very little natural light from the windows and strong light from the lamps. Fujis Auto-WB really came close to what you see here. When I was shooting Nikon and also later Sony I changed from Auto-WB to cloudy as my standard setting because I was tired of how crazy and unpredictable the Auto-WB worked. The Canon was much better but still not as good as the Fuji.
Since my last vacation in June 2015 I started to think about switching to mirrorless completely. At that time I thought to replace my Canon DSLR with Sony full frame mirrorless and keep the Fuji for my trips to Asia. Now I'm thinking to sell the Sony A7R too. It makes no sense to use something you don't really like to shoot with just because the output is a little bit better. In most situations I can't tell the difference when I look at the images on my screen but I really can tell the difference in shooting experience.
At the end I think I got some nice shots despite the difficult conditions. For sure better than what can be achieved with an iPhone but likely also better than what can be done with most DSLRs. Thank you Daisy!
FUJIFILM X-T1 (56mm, f/2, 1/200 sec, ISO5000)