FUJIFILM X-Pro2 (115mm, f/2.8, 1/250 sec, ISO200)

Today we had a couple of thunderstorms but then the sun came out in the evening just long enough to take some shots of spring.
This winter was far too warm and dry. The eastern part of Austria started to feel like California. The soil in my garden was bone dry. But April was cold and wet. It rained for days and since then nature bursted into life. Now it looks like we are in Ireland – a thousand shades of green.
FUJIFILM X-Pro2 (50mm, f/5.6, 1/420 sec, ISO200)

FUJIFILM X-Pro2 (17mm, f/5.6, 1/210 sec, ISO200)

FUJIFILM X-Pro2 (17mm, f/5.6, 1/450 sec, ISO200)

FUJIFILM X-Pro2 (55mm, f/5.6, 1/550 sec, ISO200)

Our sour cherry tree was in full bloom a couple of days ago but now it's time for the old apple tree next to our house. The cherry tree I only covered with my iPhone but since the Apple blossoms looked so beautiful I reached for my camera. First with the XF16-55/2.8 WR but I soon switched to the XF 50-140/2.8 WR to get a closer look.
Those two lenses are fantastic and I really look forward to my next vacation where I will shoot most images with them. Finally I'm back to f2,8 zooms but they are much smaller than on my full frame camera.
Our apple tree is really old. The tree was already old when we bought this little piece of land 20 years ago. The tree was massive but luckily we didn't have to cut him down. I just had to cut some branches and I have to cut him back every year to avoid that he takes over our veranda.
FUJIFILM X-Pro2 (55mm, f/2.8, 1/1100 sec, ISO200)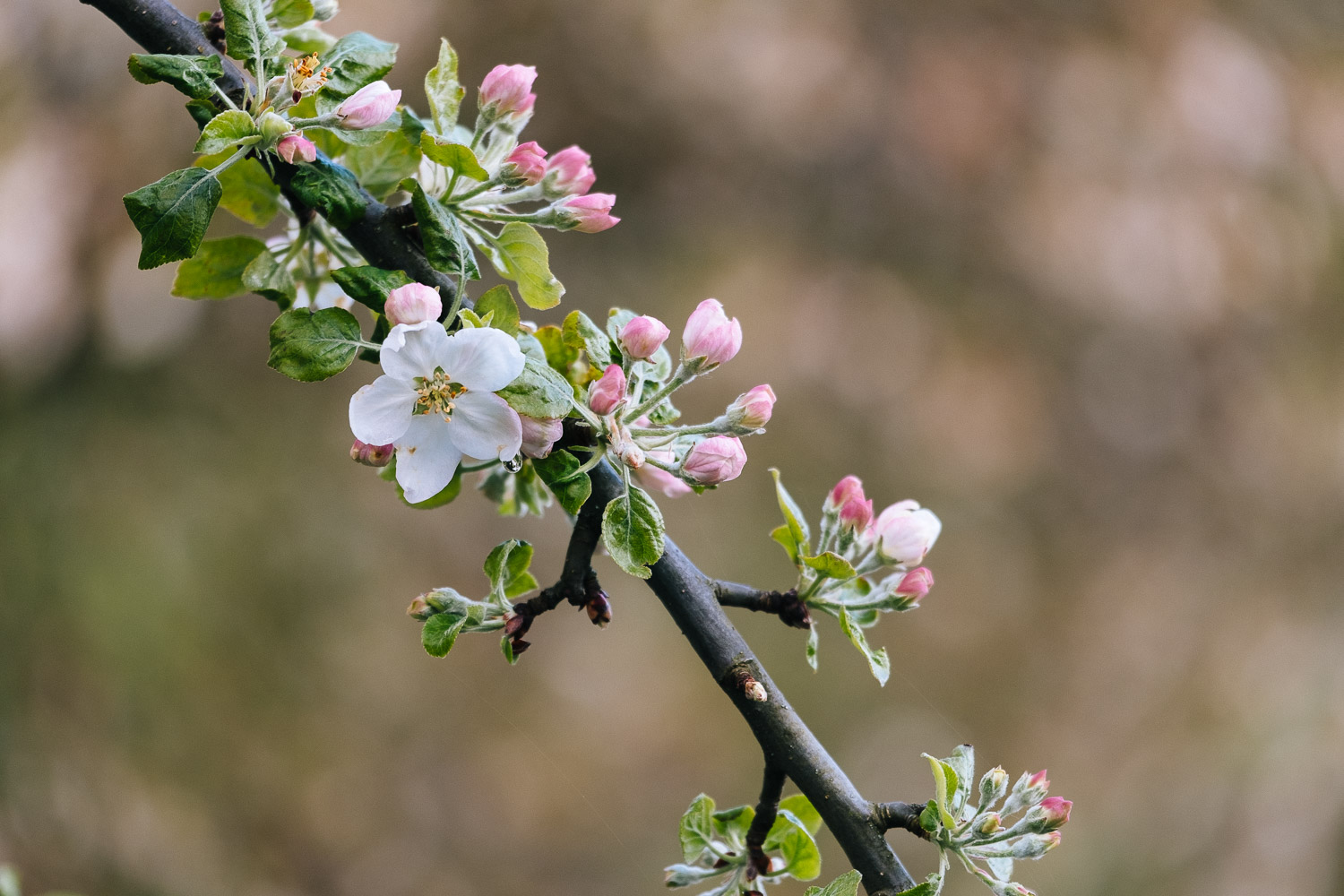 FUJIFILM X-Pro2 (140mm, f/2.8, 1/160 sec, ISO200)

FUJIFILM X-Pro2 (140mm, f/2.8, 1/75 sec, ISO200)

We also have a little "wetland" in our garden which bursts into life each spring. Spring is always amazing but thanks this extremely rainy April it's turbocharged.
The last image I took with gear I sold this month. First the Fuji X-H1. Despite the excellent built quality and shutter I always prefer to shoot with my X-Pros. The X-H1 was just a little too big and heavy for my taste. The other item was the XF 23/1.4 R that I had since it came out but for 90% of all shootings it got replaced with the XF 23/2 WR. This was a tougher decision but I don't want to keep gear that just sits in a closet. A kind of spring cleaning if you will.
FUJIFILM X-Pro2 (23mm, f/1.4, 1/1250 sec, ISO200)