RICOH IMAGING COMPANY, LTD. GR (18.3mm, f/4, 1/160 sec, ISO1000)

India is not Cornwall. I love India. It is colorful, bursting of life and there are great pictures on every corner but sometimes it is almost unbearable.
If you want nice and tidy go to Cornwall. If you want to be amazed go India but expect to be out of your comfort zone most of the time. There is so many amazing things to see but there also is poverty and hopelessness. There is crazy and dangerous traffic and many places where you should not go without a local guide. It's dirty and there is an awkward smell, a mixture of vehicle fumes, rotten things and feces, that is hard to bear. The climate is hard to bear too. Hot and humid. Sounds horrible? It is but on the other hand it is maybe the most amazing country you can visit. Raw and full of drama. Pure life.
For me the hardest thing is the poverty that most people in India suffer. I have visited a couple of countries in Asia and there are richer and poorer ones but India is on a different level. There are rich people but the vast majority of the population live in poverty. Like the fishermen in Chennai. Their dwellings are located on one side of Marina Beach. The 2004 tsunami destroyed most of their homes and what survived the tsunami slowly rots away under a thick layer of mold. It is a truly depressing sight.
When I saw it the first time, driving by in my taxi, I was so shocked that I didn't take one single image. This time I decided to take some images because I think it would be wrong not to show the other side of India too. I have posted many images from India so far but most of them show beautiful places. This one shows the other India.
I passed there dwellings on my way back to the hotel, the Leela Palace. A five star hotel that is close to the beach and its slum. It just doesn't feel right to sleep in this hotel when less than 2 miles away the fishermen and their families live in moldy shanties.
RICOH IMAGING COMPANY, LTD. GR (18.3mm, f/4, 1/160 sec, ISO1000)

RICOH IMAGING COMPANY, LTD. GR (18.3mm, f/4, 1/160 sec, ISO400)

RICOH IMAGING COMPANY, LTD. GR (18.3mm, f/4, 1/160 sec, ISO800)

RICOH IMAGING COMPANY, LTD. GR (18.3mm, f/4, 1/160 sec, ISO640)

RICOH IMAGING COMPANY, LTD. GR (18.3mm, f/4, 1/160 sec, ISO800)

RICOH IMAGING COMPANY, LTD. GR (18.3mm, f/4, 1/160 sec, ISO800)

RICOH IMAGING COMPANY, LTD. GR (18.3mm, f/4, 1/160 sec, ISO1600)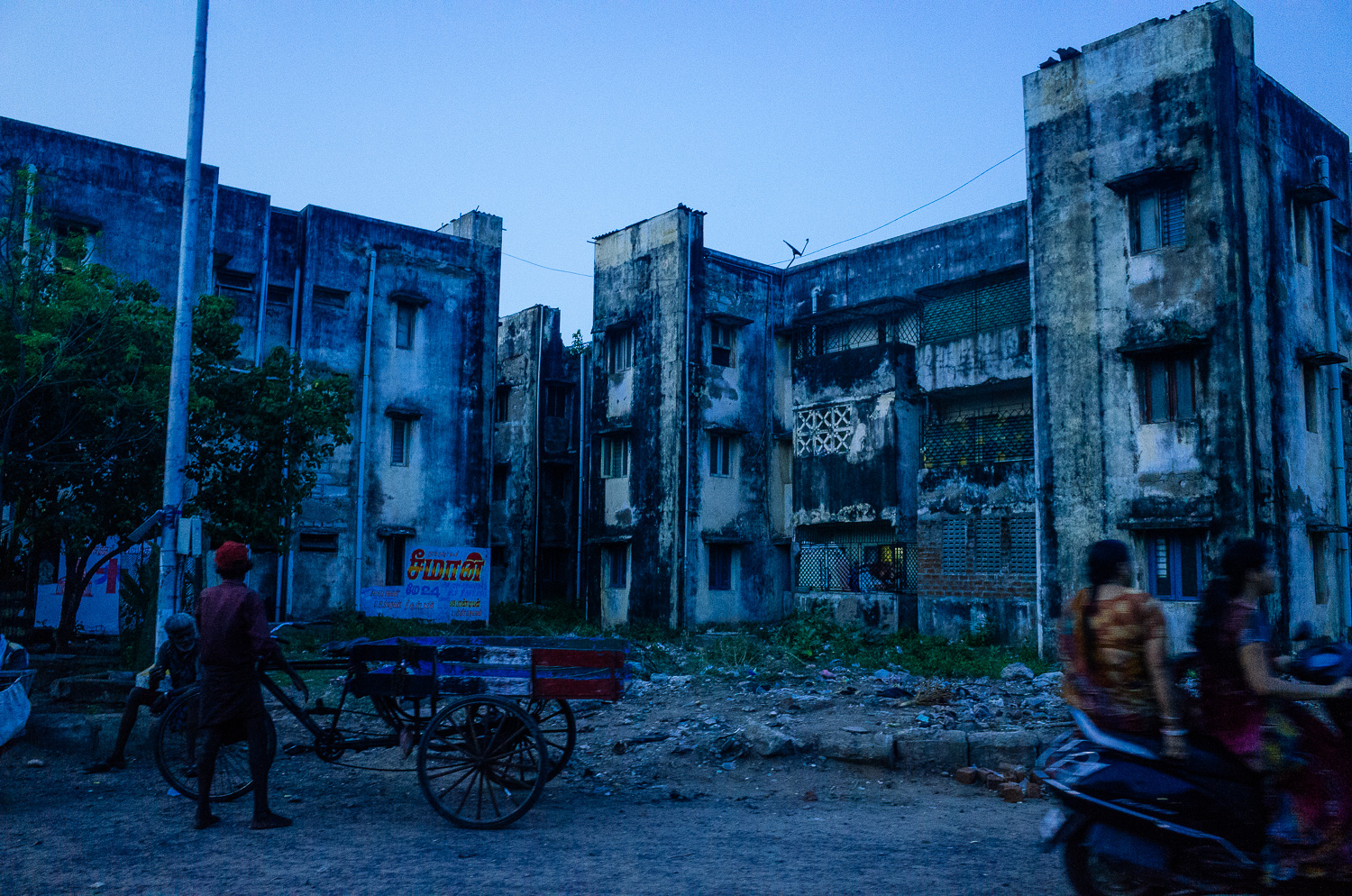 RICOH IMAGING COMPANY, LTD. GR (18.3mm, f/4, 1/160 sec, ISO2500)