FUJIFILM X-Pro2 (14mm, f/13, 1/110 sec, ISO200)

Another summer is gone. It's end of October and we decided to drive to Croatia for a five days break in the sun. Another five days of summer before winter comes.
Every year it is same. The days get shorter and the nights get colder. The leaves change colour and fall down. The right time to prepare for winter depression or the last change to get away and get some sun.
FUJIFILM X-Pro2 (200mm, f/9, 1/340 sec, ISO200)

FUJIFILM X-Pro2 (23mm, f/2.8, 1/60 sec, ISO500)

The good thing about Croatia is that it has it all. A beautiful coast, great national parks and picturesque old towns. And the best thing is that it is just around the corner. For me that means no need to get on a plane. We just packed our suitcases and drove down.
One night in Zadar, three in Podstrana (close to Split) and one night at the Plitvice lakes. It's my third time in Croatia but I never was there so late in the year. It's quieter than in June or September and much, much quieter of course than in July and August. I don't think it makes any sense to go there in summer unless you are 18 years old and want to party hard. For all others I think that September/October is the best time to go.
FUJIFILM X-Pro2 (14mm, f/8, 1/1250 sec, ISO200)

FUJIFILM X-Pro2 (14mm, f/8, 1/480 sec, ISO200)

FUJIFILM X-Pro2 (16mm, f/8, 1/125 sec, ISO200)

Because I went there by car I did not have to pack light. That's why I brought almost all my camera gear. This is what I took with me:
X Pro-2
X T-1 (spare camera)
XF 14/2.8 R
XF 16/1.4 WR
XF 23/2 WR
XF 35/1.4 R
XF 10-24/4 OIS
XF 18-55/2.8-4 OIS
XF 55-200/3.5-4.8 OIS
On city tours I only took the 14, 23 and 35 in my Think Tank Retrospective 5 camera bag. For my evening walks on the beach I took the same except on one evening where I took the 16mm. And on our last day at the Plitivicer lakes I took the three zooms plus both cameras in my Think Tank Streetwalker back bag but only shot with the X Pro-2 plus the XF 10-24. The only time I shot with the tele zoom was for the sunsets from our hotel balcony in our hotel in Podstrana.
The more I travel the more I realise that less is more. For the towns the three prime setup is the perfect solution. The 14mm is the perfect lens for architecture and for tight places. There is zero distortion and the lens is compact and light. The 23mm is great for all images where I want to have a tighter crop and for environmental portraits. The 35mm is mostly for portraits. All three lenses are small and light and they feel very natural on the X Pro-2.
The day I shot the XF 10-24mm I put the extra grip on my X Pro-2. This combo feels great too but the whole setup is much closer to a traditional DSLR than the plain camera with the small primes. The great thing about the Fuji system is that I can have both with one camera.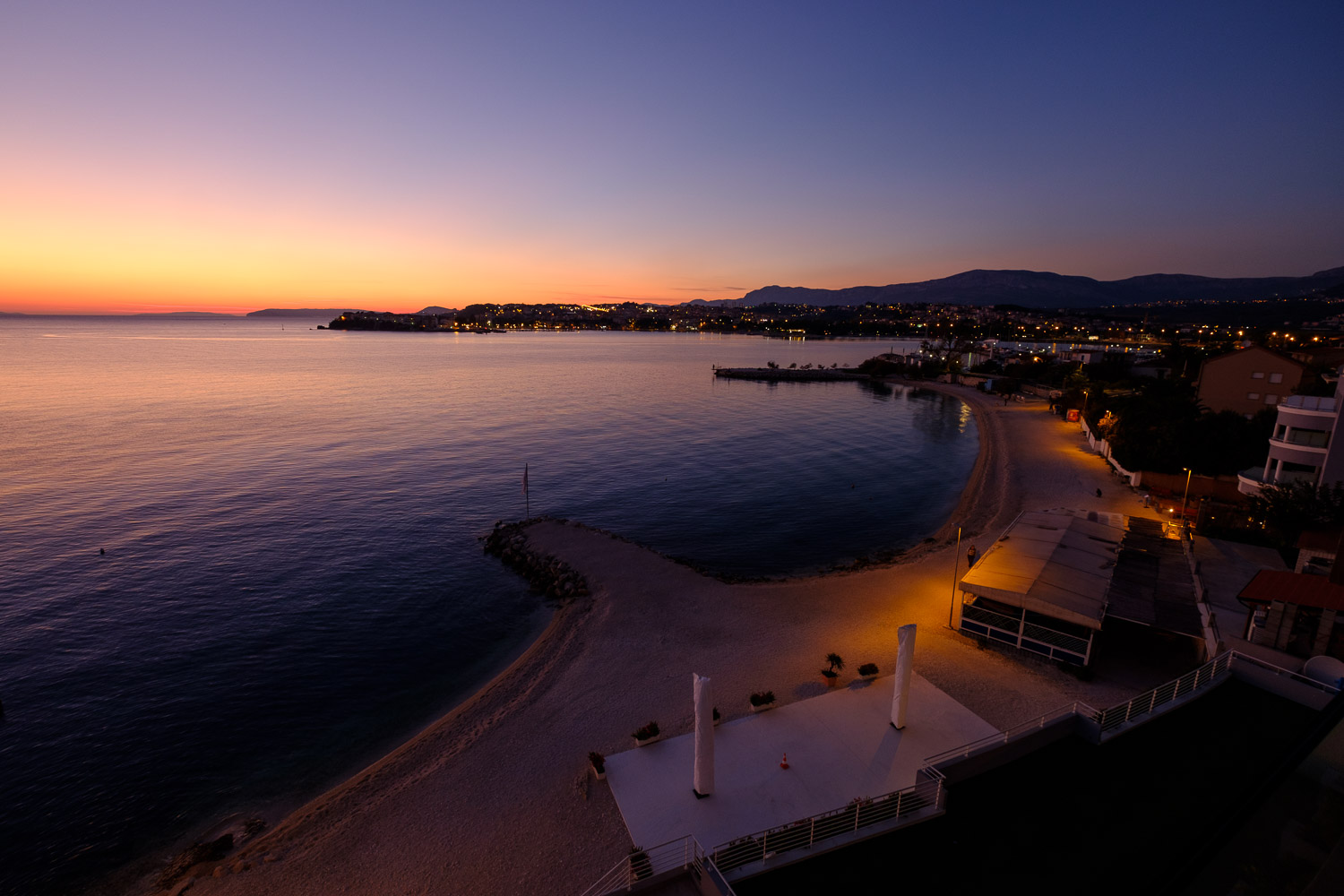 FUJIFILM X-Pro2 (10mm, f/5.6, 1/4 sec, ISO320)

FUJIFILM X-Pro2 (10mm, f/10, 1/15 sec, ISO200)

Until the last day the lens I shot the most was the 14mm followed my the new 23/2. But I took so many images with the 10-24mm on a 10km hike through the Plitvicer lakes NP that it has become my number one lens during this vacation. The Fuji XF 10-24 OIS R is a truly fine lens and its image stabilisation helped with the long shutter speeds to blur the water without the need of a tripod. I can't remember the last time I saw so many tripods as on this hike. But it was tricky to use one. There is not a lot of space and there are many visitors. And most of all the wooden footbridges sway a lot with every person that passes by. I was not sad that I did not bring mine.
PS: The blog post title is named after a song from Van Morrison. Of course the song doesn't deal with autumn. It deals with getting older. The autumn of life. I'm not in the autumn of my life yet but in late summer. Sometimes I already can feel a chilly wind and I shiver. I don't want this summer to end.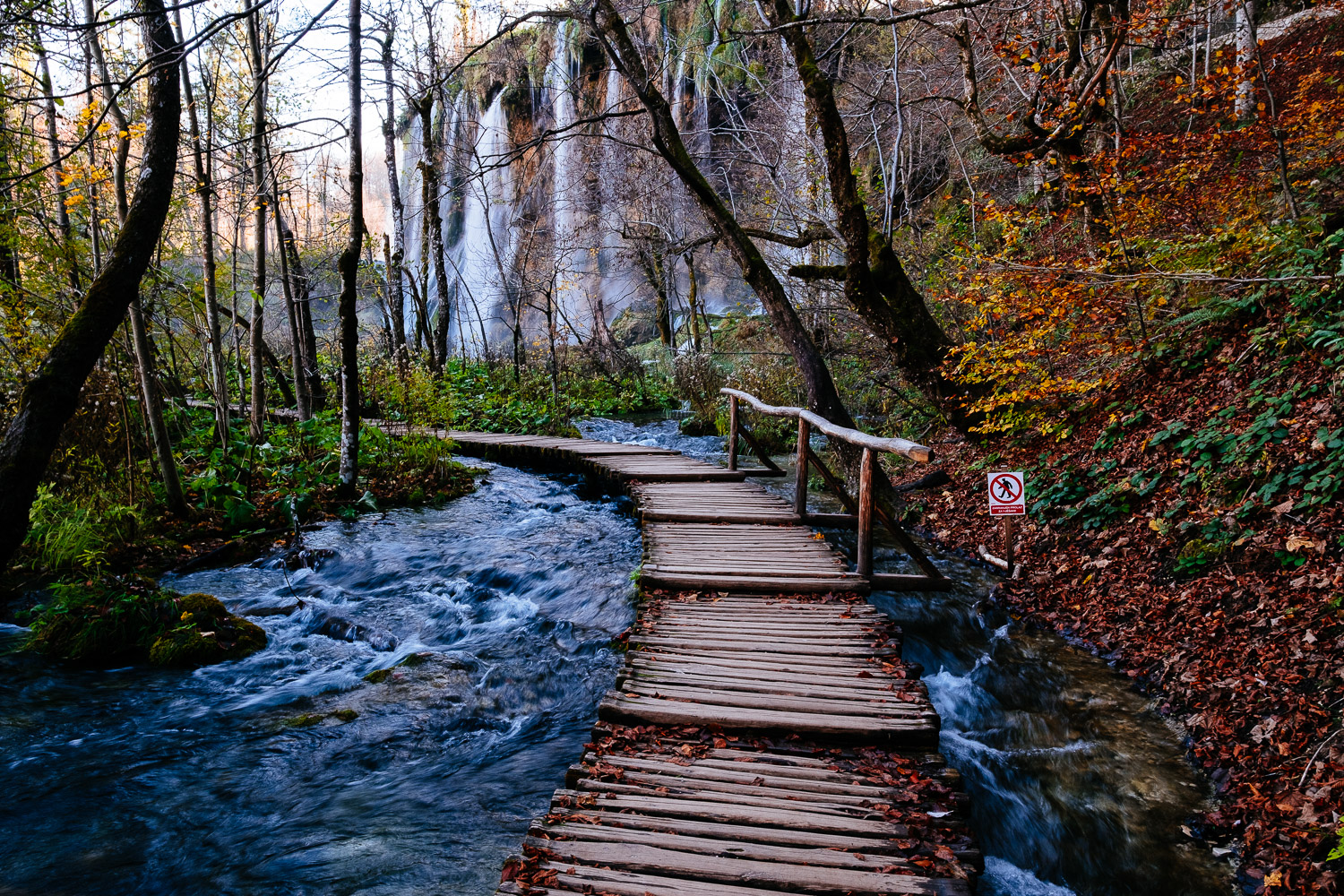 FUJIFILM X-Pro2 (15.1mm, f/9, 1/15 sec, ISO250)