FUJIFILM X-H1 (18.7mm, f/7.1, 1/550 sec, ISO200)

We left Detroit to go to Niagara Falls but because I forgot my laptop in our hotel in Cleveland we could't take the shorter drive on the Canadian side.
In our first vacation in the USA this would have been a day on the road but we changed the way we travel over time. Now we try to avoid those pure days on the road. So we decided to stay in Erie in Lake Erie. After lunch we spend some time on the Presque Isle State Park. Clearly after season and nothing spectacular but still beautiful.
FUJIFILM X-H1 (55mm, f/8, 1/500 sec, ISO200)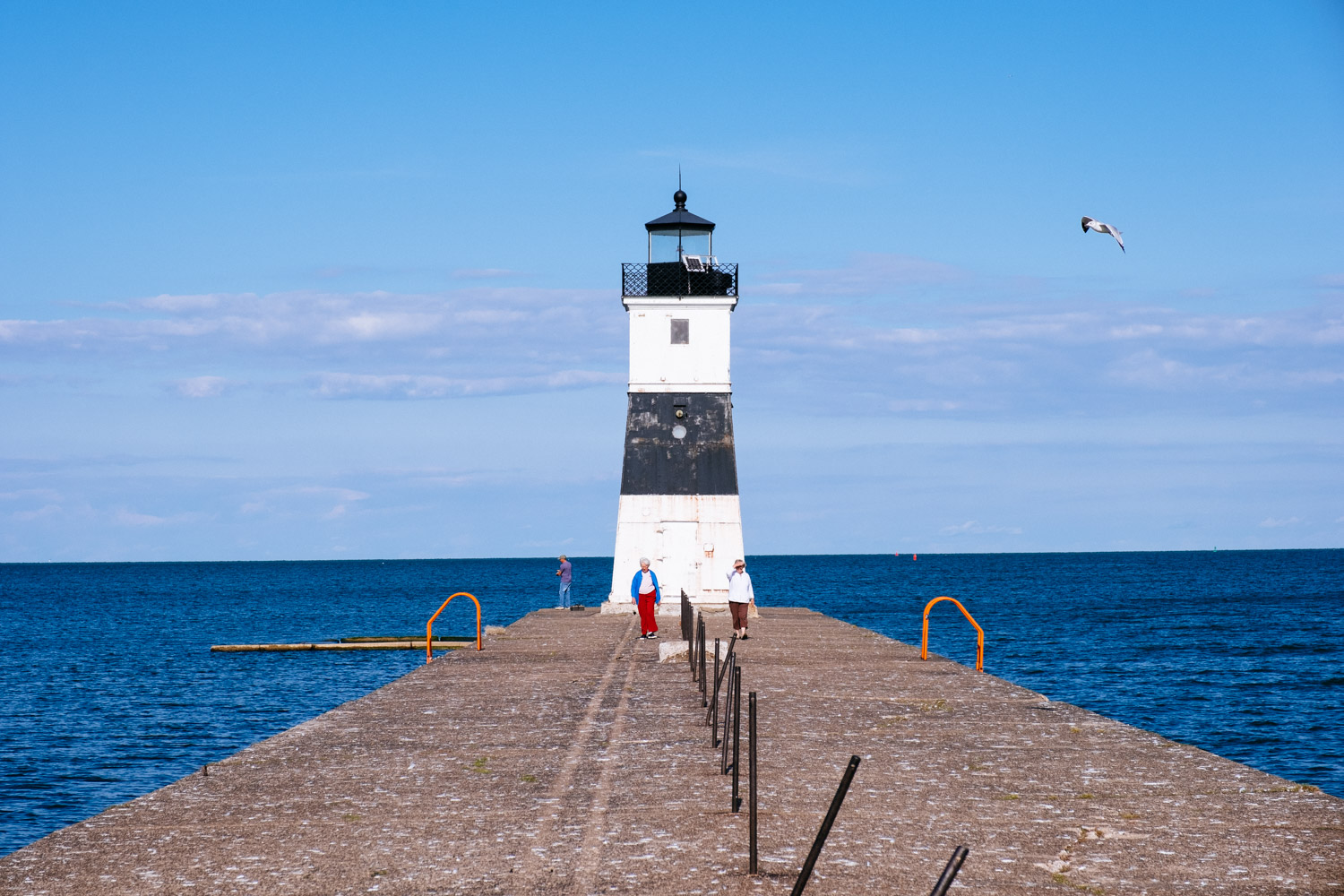 FUJIFILM X-H1 (55mm, f/5.6, 1/1500 sec, ISO200)

FUJIFILM X-H1 (23.4mm, f/8, 1/400 sec, ISO200)

FUJIFILM X-H1 (16mm, f/8, 1/350 sec, ISO200)

FUJIFILM X-H1 (34.2mm, f/5.6, 1/1000 sec, ISO200)

During this vacation there was no sea except for Asbury Park but those big lakes come close. Here Lake Erie even has a sandy beach. This is one of the great lakes and by far not the biggest. It's still 30% of the size of Austria. So this is still a pretty big lake. Or viewed from the other side Austria is a very small country. Small but beautiful.
Another beautiful sunset taken from our hotel room. Another Holiday Inn Express. We just like this chain because of the option to have a breakfast in the hotel. What is a normal thing in Europe, or Asia or almost everywhere I traveled it still kind of exotic in the US. Of course there is always a McDonalds or other options nearby it is still nice when you don't have to leave the hotel to get a breakfast.
So far this trip was very different to our previous US trips. Instead of spectacular nature there was great architecture but tomorrow we will see spectacular nature: the Niagara Falls!
FUJIFILM X-H1 (29.2mm, f/2.8, 1/30 sec, ISO1600)