FUJIFILM X-Pro2 (16mm, f/2, 1/125 sec, ISO2500)

I travel a lot and that includes amazing places but "There is no place like home".
That's especially true when it's Christmas time. In the middle of December I was in Japan. There were Christmas trees and lights everywhere and it looked beautiful. Christmas songs were played in the department stores and the thousands of lights in the trees right outside my hotel in Shinjuku looked amazing.
FUJIFILM X-Pro2 (16mm, f/2, 1/125 sec, ISO1600)

FUJIFILM X-Pro2 (16mm, f/2, 1/125 sec, ISO1250)

Strange when you consider that the percentage of Christians in Japan is extremely small. Christmas should mean nothing to them and still they managed to beat us in Christmas outdoor lighting.
And still something is missing.
FUJIFILM X-Pro2 (23mm, f/2.8, 1/125 sec, ISO4000)

FUJIFILM X-Pro2 (55mm, f/9, 1/420 sec, ISO200)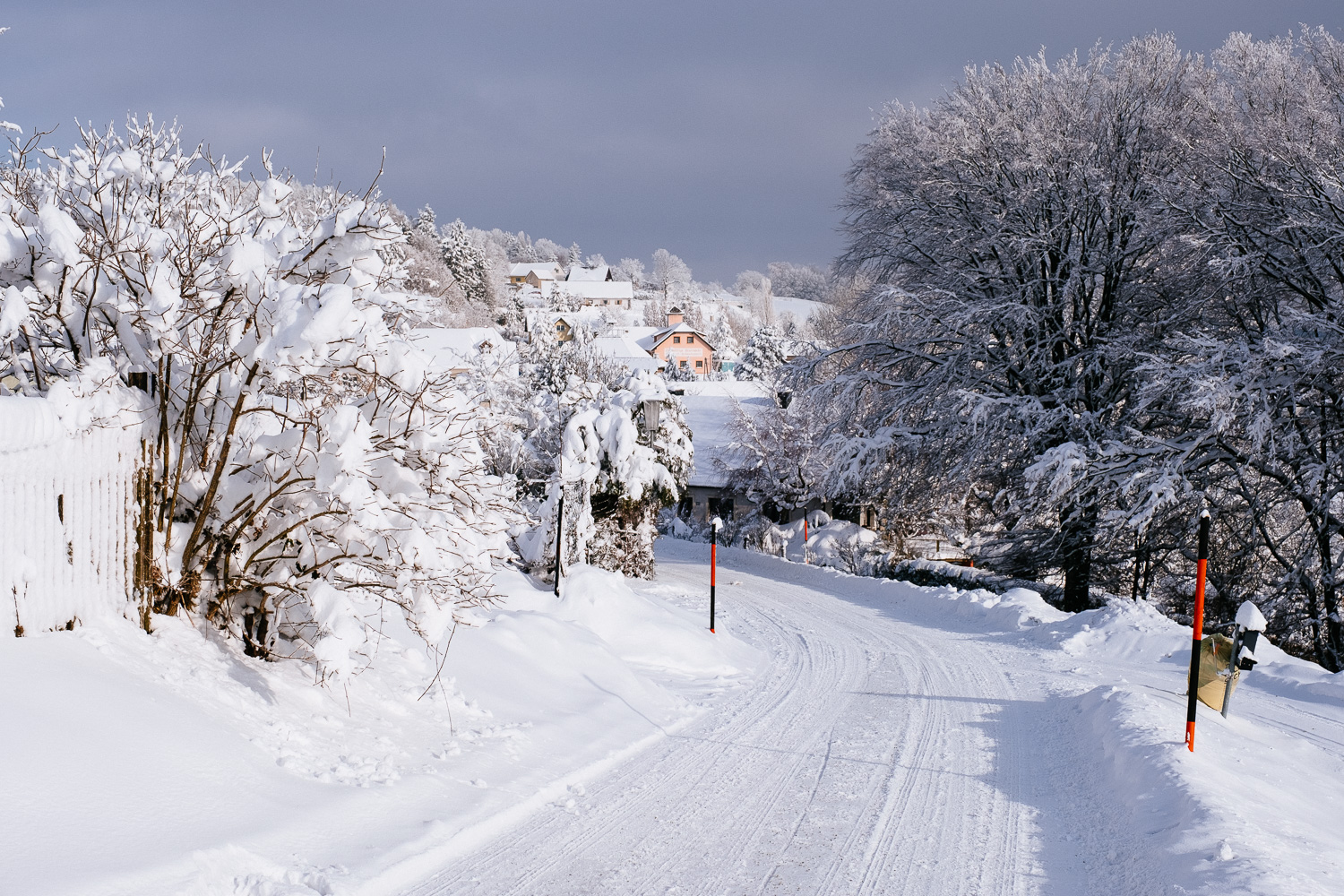 FUJIFILM X-Pro2 (34.2mm, f/7.1, 1/750 sec, ISO200)

When I finally landed in Vienna it was close to midnight. On the taxi ride to my place I saw that the land was covered in snow. Beautiful! The next day was cold and partly sunny so we took a short afternoon walk. It finally felt like Christmas not only because of the snow but because Christmas means to be at home.
When we took this walk it was still one more week until Christmas eve. Enough time for the usual thaw just before Christmas. Now the snow is gone but it still feels like Christmas because we will spend some time with the people we love.
Merry Christmas!
FUJIFILM X-Pro2 (36.5mm, f/8, 1/600 sec, ISO200)