FUJIFILM X-Pro2 (35mm, f/2, 1/100 sec, ISO640)

All over Asia coffee has become a thing. Taiwan is no exception but there is a difference. The coffee in Taiwan is excellent.
Recently I returned from Seoul, South Korea where you can literally find a coffeeshop on every corner. But no matter if you are in Tokyo, Hanoi, Bangkok, New Delhi or Manila you are never far away from a freshly brewed coffee. And Thank God it's not only Staba (Starbucks), the worst option if you want an espresso.
Sometimes the small shops are the best. Like the one close to my hotel in Taipei. The images above shows their coffee menu. I ordered a single shot, it was excellent so I got a take away double shot too.
FUJIFILM X-Pro2 (14mm, f/8, 1/750 sec, ISO200)

FUJIFILM X-Pro2 (23mm, f/8, 1/400 sec, ISO200)

I was there in January and the weather was poor. It was cold and wet so I spent a lot of time indoor. And I was hunting for a very special head phone. An Audio Technica ATX-AD 2000 X. Most likely the best headphone for female voices. I first listened to this head phone on my last visit in Japan and it gave me goose bumps.
It's available in Austria but it's price is excessive. About two times the price in Japan. In Taiwan it costs the same as in Japan. In a sop specialised on head phone it was out of stock but in another shop for hifi and records I finally found one. I bought it. I also almost bought a special pressing of Hotel California from The Eagls!
FUJIFILM X-Pro2 (14mm, f/2.8, 1/110 sec, ISO200)

FUJIFILM X-Pro2 (35mm, f/4, 1/100 sec, ISO200)

FUJIFILM X-Pro2 (35mm, f/2, 1/100 sec, ISO640)

On my very first trip to Taipei the weather got me off guard. This time I have checked the conditions before I went there. I think I got spoiled by all those South East Asia trips where you never need a jacket. But I arrived on Thursday night and left on Sunday afternoon. So I only had Friday afternoon and Saturday to explore the city plus a long walk on Sunday.
I had no problem with the temperature at all. Coming out of the winter in Austria this was the perfect weather to allow to slowly adjust to the heat of Malaysia and Indonesia. On my very first business trip to South East Asia in March 2013 I went straight to Malaysia. The day before I took the flight I had my first outing with the XF 14/2.8 R. It was a sunny but cold day at the Neusiedlersee NP where I took pictures of the partly frozen lake. On day later I had over 30 degrees Celsius and a humidity of 80%. Its was a shock.
BTW: The XF 14/2.8 R is still my favourite lens from Fuji despite all the lenses I meanwhile purchased.
FUJIFILM X-Pro2 (23mm, f/4, 1/100 sec, ISO2500)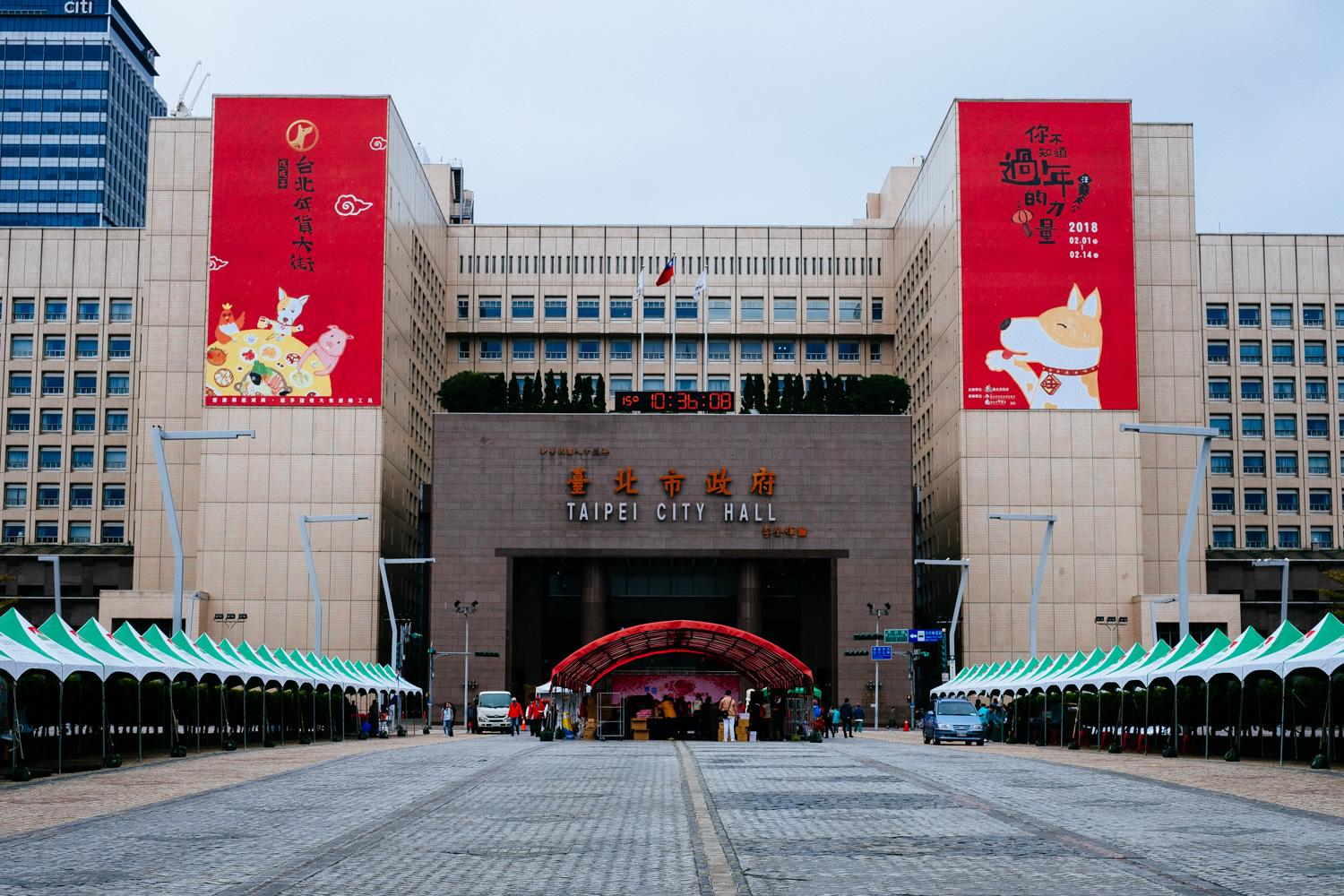 FUJIFILM X-Pro2 (35mm, f/5, 1/400 sec, ISO200)

FUJIFILM X-Pro2 (35mm, f/2.5, 1/3200 sec, ISO200)

No visit to Taipei is complete without a taking a picture of the Taipei 101 which once was the tallest building in the world. 101 stands for 101 floors. If have been there once but not this time because there was some comic book convention and the place was extremely busy. On my Sunday walk I took a shot from far distance. Such buildings are hard to photograph. It's over 500 meters high so there is no way to cover it from a close distance.
Last picture is from the airport. Or from the Illy coffee house inside the airport. It's where I had my second best coffee in the year 2016 so I had to come back. For a double and a single espresso. I guess I might not be able to sleep on the plane.
So where did I get my best coffee in 2016? In the USA! Yes, I know how strange that sounds. It was in Moab, Utah in a small coffee house where a young, passionate barista made all the tourists from Europe happy. An oasis in a desert made of Starbucks. A good reason to go there beside the Arches National Park of course.
FUJIFILM X-Pro2 (23mm, f/4, 1/100 sec, ISO640)