FUJIFILM X-Pro2 (90mm, f/4, 1/480 sec, ISO200)

This is not about cameras and not about lenses. Well, almost.
To camera enthusiasts it's easy to ignore that there are so many other great ways to spend money. I'm not talking about traveling this time though I think it's maybe the best way of all to spend your money. I'm talking about other hobbies and in this case it is about cycling. My favourite waste of time.
Like most I learned to ride a bicycle when I was a young boy. First I rode a kids bike and later a so called banana bike. If you haven't been raised in the 70s you probably have no idea how such a bicycle looks like. The looked like an offspring of a bicycle and a chopper. I recommend to google it. You can't believe how cool those were back then. Mine was orange.
Later I progressed to a kind of race bike or better to a normal bicycle with a race bar and I think 10 gears. Next stop was a motorcycle and later a car before I rediscovered bicycles again. This time for sport.
FUJIFILM X-Pro2 (90mm, f/2, 1/950 sec, ISO200)

FUJIFILM X-Pro2 (90mm, f/4, 1/140 sec, ISO200)

My first attempt was a mountain bike but a soon discovered that I preferred to ride on the road so I got my first race bike made of aluminium which was the frame material of that time. I later replaced it with the bike in this post: The BMC Team Machine SLT01. The frame that debuted in the Tour de France in 2005. The bike on which Floyd Landis won the race for Phonak but was disqualified later because of doping.
I bought it back in 2007 but changed the groupset, saddle, seat post, stem and the wheels. So essentially only the frame set remained from the original bike. And what a frame set that is! It's from a time when carbon was used for ultimate stiffness. Comfort was not a top priority back then.
This is a pure race bike. Obviously this bicycle is made with a pro rider in mind and not specifically designed for middle aged men. Well, let me say in my defence: I was much younger when I bought it and I still enjoy to ride it. Much more so then the gravel bike that I have bought last year. This is the real thing.
FUJIFILM X-Pro2 (90mm, f/2.8, 1/280 sec, ISO200)

FUJIFILM X-Pro2 (90mm, f/2.8, 1/480 sec, ISO200)

FUJIFILM X-Pro2 (90mm, f/2.8, 1/180 sec, ISO200)

FUJIFILM X-Pro2 (90mm, f/4, 1/250 sec, ISO400)

FUJIFILM X-Pro2 (90mm, f/2.8, 1/250 sec, ISO500)

To ride this bike is just amazing. Do I deserve such a bike? I'm definitely not a pro rider, not even close. But you don't have to be an Ayrton Senna to enjoy to drive sport car. Of course like the every day car driver can't fully exploit a Ferrari or Lamborghini I can't fully exploit this bicycle but that doesn't mean that I can't have great fun.
Honestly I always thought that to have such a bicycle is excessive for an enthusiast but when I look around I'm not the only one. Many enthusiast are riding top race bikes today. I just returned from Seoul, Korea where I was standing at a zebra crossing waiting for the light to change to green when three cyclists where passing literally within a minute. One on a BMC Team Machine, one on an S-Works Tarmac and one on a Cervelo R5. People enjoying those super race bikes because they can.
Coming back to cars: You can't buy a formula one car and even if you could you can't drive it outside of a race track. But you can buy those race bikes and you can enjoy them every day. And that is what makes them special. They might be expensive but they are still much more accessable than a sports car.
I wrote that this is all about bicycles but of course it is not. Have a look at the image above. This is a crop of the image below. Shot with the incredible XF 90/2.0 WR close to wide open. It's unbelievable what this lens can do. When I look at this image at pixel level on my Cinema display it is just breathtaking.
FUJIFILM X-Pro2 (90mm, f/2.8, 1/250 sec, ISO500)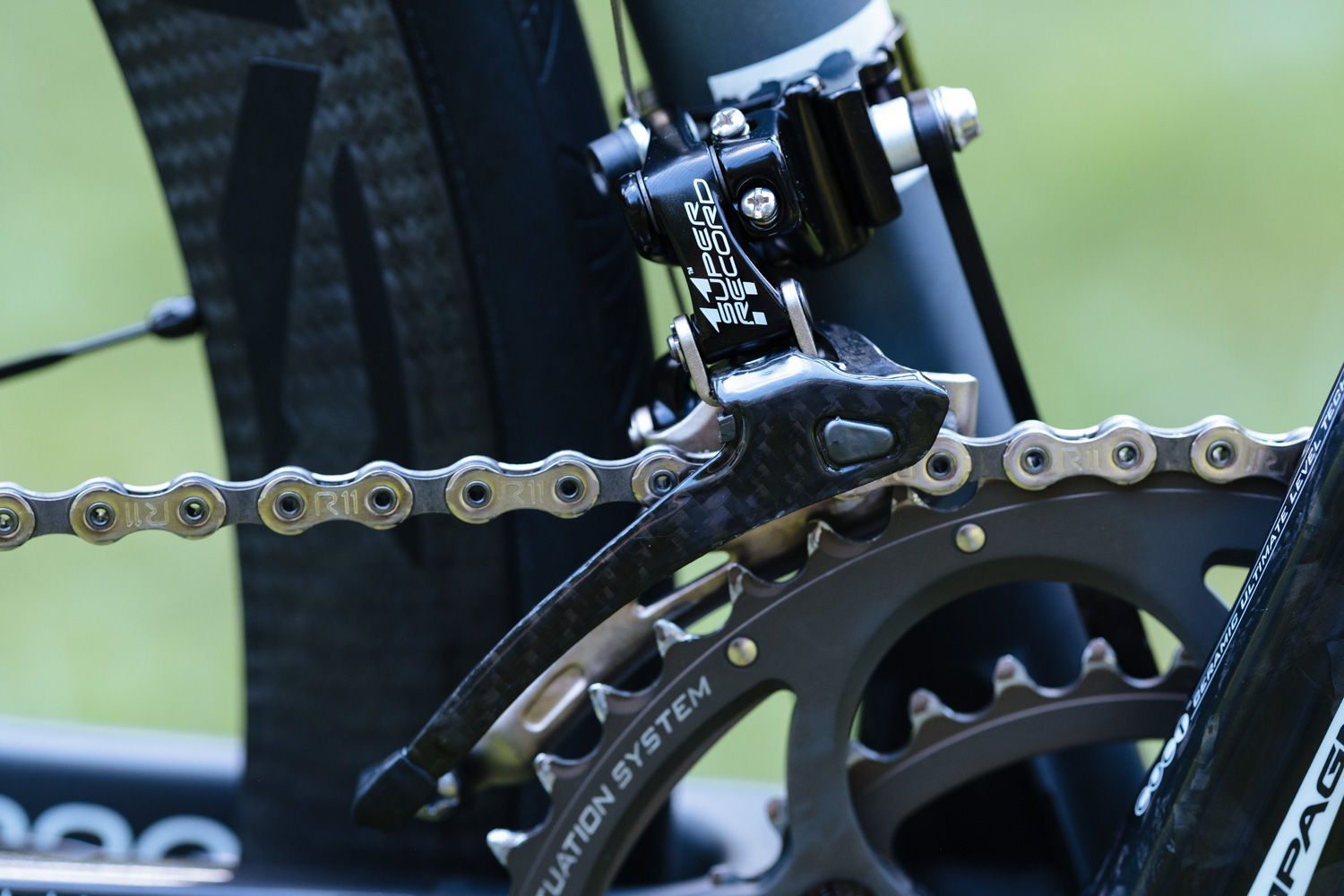 FUJIFILM X-Pro2 (90mm, f/2.8, 1/250 sec, ISO640)

FUJIFILM X-Pro2 (90mm, f/2.2, 1/400 sec, ISO200)

FUJIFILM X-Pro2 (90mm, f/2, 1/750 sec, ISO200)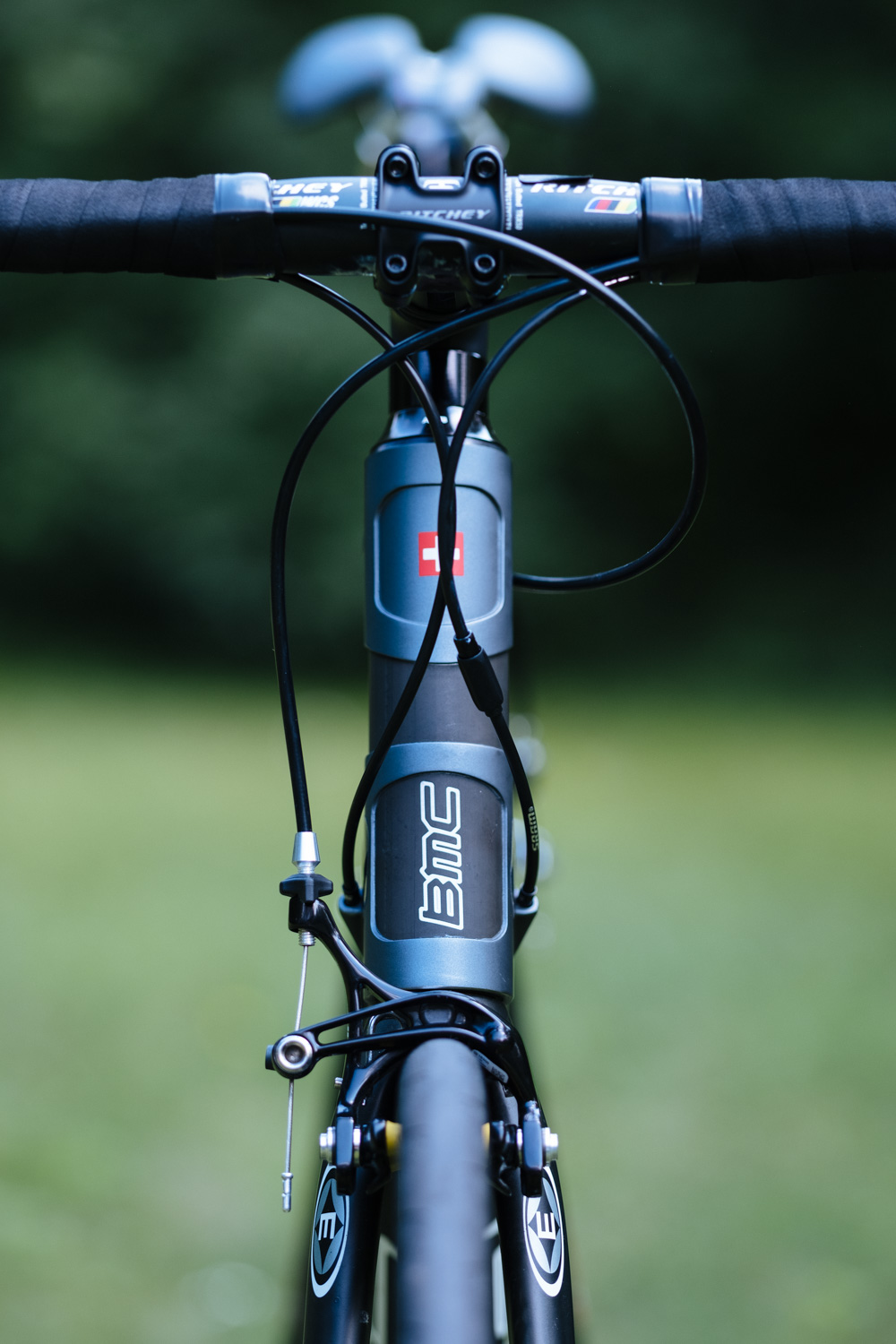 FUJIFILM X-Pro2 (90mm, f/2, 1/500 sec, ISO200)

Back to the bicycle. A bicycle is not like a car or a watch. You can't impress anybody with a bicycle. Unlike a luxury car or watch this is an insider thing. No outsider will have any idea about the cost. And there is another difference: A Rolex will tell the time just as good as a cheap quartz watch. If anything the quartz watch will be more precise. But this bike rides completely different compared to a cheap bike. It's stiff, quick and it steers in with great confidence. It feels stable and safe even at a decent going 80 km/h.
So what took me so long to give my bicycle the blog post that it deserves. Two things: 1. an encounter in Seoul, Korea last week when I went to a small restaurant when I saw a mountain bike hanging from the ceiling right over the cash counter. It was a BMC that belonged to the owner. He couldn't speak English but I showed him a picture of my bicycle on my phone, we shook hands and I took his portrait. Here it is: (Sorry for the poor shot even by iPhone standards!). 2. My bike just got back from a big service and it was super clean including the drive train.
Apple iPhone 6 Plus (4.15mm, f/2.2, 1/60 sec, ISO32)

FUJIFILM X-Pro2 (90mm, f/2.8, 1/250 sec, ISO200)

FUJIFILM X-Pro2 (90mm, f/4, 1/250 sec, ISO200)

FUJIFILM X-Pro2 (90mm, f/2, 1/3800 sec, ISO200)

FUJIFILM X-Pro2 (90mm, f/4, 1/480 sec, ISO200)

All Images are shot the XF 90/2.0 WR on my X Pro-2. This is such an amazing lens but I have to confess that I would have liked to have IBIS (in body image stabilisation) because I had difficulties to hold the camera steady enough. No big deal regarding sharpness, just make sure that the shutter speed is short enough but more an issue of precise framing. I'm mainly a prime shooter but of course I also got spoiled with IS on longer lenses. I think I will most likely get the X-H1 at some point just to make this lens and the XF 16-55 WR even more enjoyable to shoot with.
Maybe this is just another example of excessive spending for a hobby. I'm by no means a professional photographer but I used to shoot and still shoot with professional camera gear. But I enjoy traveling and photography very much and it is a great source of joy for me. Beside family and friends and of course health our hobbies are the most important things in our lives. We should enjoy them as much and as good as we can and there is absolutely no need to justify for our spendings. Work hard but also try to enjoy life and in case you are a cyclist: Have a good ride!
FUJIFILM X-Pro2 (90mm, f/4, 1/550 sec, ISO200)