SONY ILCE-7R (77mm, f/9, 1/250 sec, ISO400)

Time for something completely different. Some pictures I took early December close to where I live.
So no remote destination in Asia or the USA this time. I travel a lot but I love to come back home. Austria is beautiful and a great place to be. But not just the "Sound of Music" – Austria around Salzburg. The East of Austria and the countryside west of Vienna can be very nice too. "The hills are alive with the sound of music". I recently watched the film for the first time.
No matter where I travel when I tell someone that I'm from Austria there are three things the people that I meet mention: 1. Sissi or 2. Mozart but the far by most common is 3. The Sound of Music. I know the Sissi movies and of course I know Mozarts music but I never watched "The Sound of Music". And I'm not alone. Almost nobody in Austria or Germany ever saw the movie. But it was a big hit everywhere else. In total more than 1.2 billion people saw it and so its no wonder that so many people mention it. For them "The Sound of Music" is Austria and for some "Edelweiss" is our national anthem. But it is not. It is not even an Austrian folk song.
I bought the DVD long time ago but never managed to watch it mostly because I don't like musicals and especially as this one has a playtime of 3 hours. But during this years christmas vacation the time was right to close this knowledge gap. Just in time for its 50th anniversary.
SONY ILCE-7R (70mm, f/9, 1/400 sec, ISO400)

SONY ILCE-7R (192mm, f/9, 1/400 sec, ISO500)

SONY ILCE-7R (70mm, f/8, 1/250 sec, ISO500)

Back to the hills of the Viennese forest. Sometimes I visit a nearby lookout tower to take some pictures of the landscape from above. Last time I brought my Sony A7R but did't bring a long lens and missed a great opportunity. This time I took my new Sony FE 70-200/4 G OSS. This is a great and sharp lens but combined with the Sony A7R it is a match made in hell. Here is why.
The Sony A7R is a typical mkI product. Ambitious but with a couple of flaws. This is an important thing to know. Today the camera can be had for little money and it can be the bargain of the century as long as you shoot with wide angle lenses. If you  plan to use longer lenses it is better to stay away from it because the camera suffers from massive shutter shock. But that doesn't mean that you can't use a long lenses. I bought the Sony 70-200/4 G OSS to use it on my Sony A6000 now and maybe later on a Sony A7RII but I thought I give it a try on the A7R.
SONY ILCE-7R (200mm, f/8, 1/250 sec, ISO250)

SONY ILCE-7R (200mm, f/8, 1/250 sec, ISO100)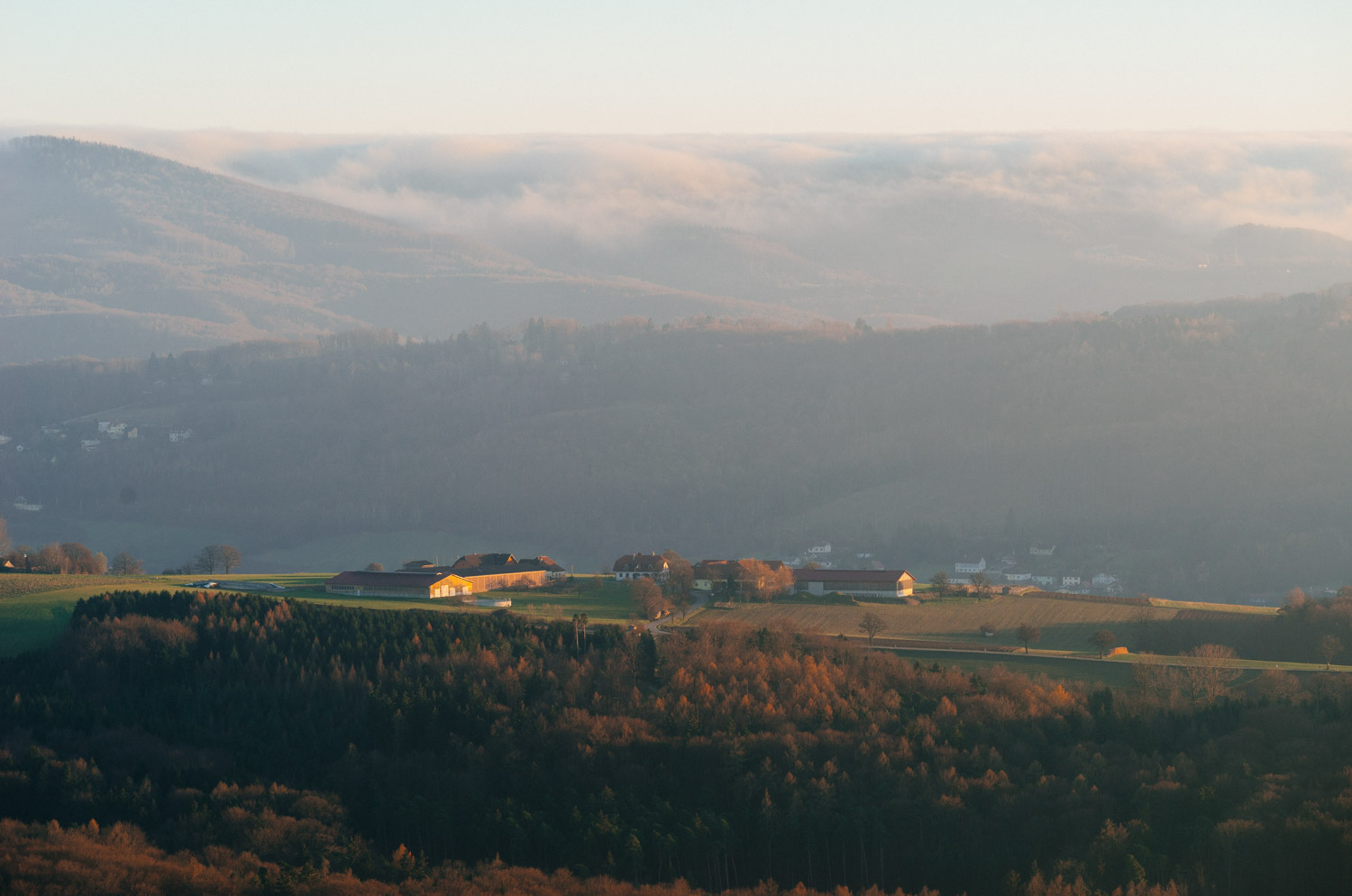 SONY ILCE-7R (164mm, f/8, 1/250 sec, ISO320)

SONY ILCE-7R (71mm, f/8, 1/320 sec, ISO500)

So how does it work? It works like a charm as long as your shutter speed is 1/250s or shorter. Just like in the "good old" days before IS. If you keep your shutter speed short there is nothing to worry about. AF is reliable but not snappy (I blame the A7R for that) but beside that handling is excellent. The 70-200 is best if stopped down a little so I shot it at f8 to f9 to get maximum sharpness. The results are impressive. Unfortunately it can't be shown with 1.500 pixel wide images but the level of detail is amazing.
This is a great combo for landscape shots as long as you can keep the shutter speed short enough. There is no way that I can get this level of detail from either my Canon 6D or my Fuji X-T1. But of course as much as I enjoy to look at those files it is always a question if you really need this kind of resolution. For me in 99% of the cases the answer is no. I still like to have it so I think the Sony A system will replace my Canon DSLR for landscapes. It can't replace my Fuji though because of shooting experience and the lenses. The Fuji X-T1 is similar size but the lenses that I use most of the time are truly compact which makes it the better kit when traveling light is most important.
SONY ILCE-7R (157mm, f/8, 1/640 sec, ISO100)

SONY ILCE-6000 (111mm, f/10, 1/80 sec, ISO160)

At the end I also took some images with the Sony A6000. Focus acquisition is a lot faster and there is no shutter shock. This allows for slower shutter speeds and the use of lower ISO settings under the same conditions but the images of the A6000 can't match the ones from the Sony A7R. The output of the A7R is in a completely different league.
I really wonder what Fuji has done with the 24MP sensor in their new Fuji X Pro-2. They most likely have further improved its quality, increased its dynamic range and high ISO performance but I doubt that they managed to come close to the output of a A7R.
I will find it out soon though.
SONY ILCE-6000 (70mm, f/9, 1/80 sec, ISO200)