FUJIFILM X-T1 (20.5mm, f/7.1, 1/450 sec, ISO200)

There are amazing places on this planet and there are those "geographical must see"-places. The Four Corners Monument is the later.
Usually this places do not live up to their reputation. The Nordkap is a boring windswept place just like Dunmore Head, the most western point of Ireland's mainland. Usually there are more attractive places nearby. But Nordkapp and Dunmore Head at least have the sea which makes them attractive and the idea that from there you can't go any further West or North. Four Corners Monument has none of those. No sea and of course you can go in all directions. Which is a good thing because there is nothing to see there while it is surrounded by one of the most spectacular landscapes on earth.
FUJIFILM X-T1 (18mm, f/7.1, 1/550 sec, ISO200)

FUJIFILM X-T1 (18mm, f/8, 1/550 sec, ISO200)

FUJIFILM X-T1 (18mm, f/8, 1/640 sec, ISO200)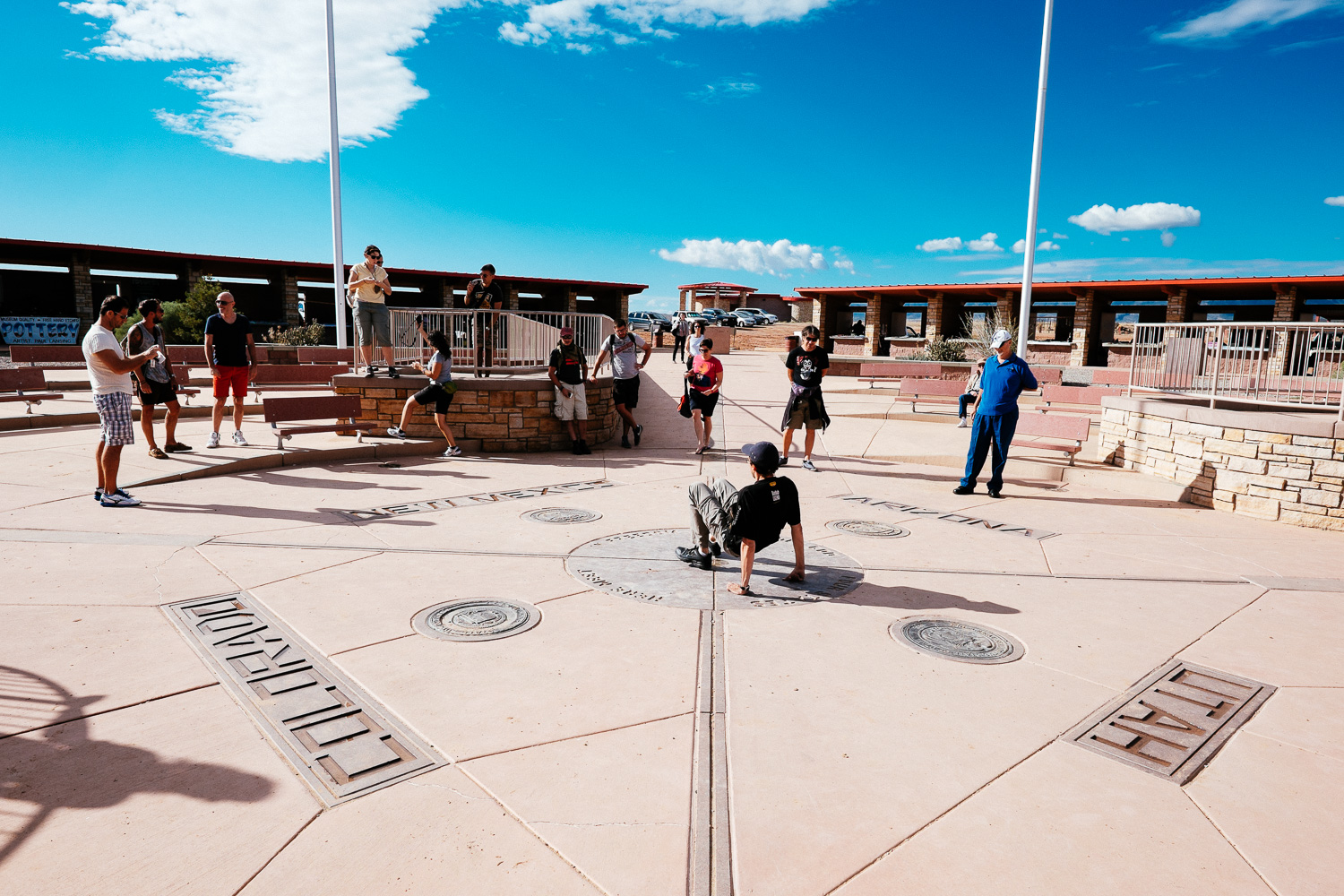 FUJIFILM X-T1 (14mm, f/8, 1/420 sec, ISO200)

Of course in the days of google earth you can check our destination before you go there. That's what I did so I knew already that there is nothing special but since it was on our route we had to visit it.
The only thing you can do there is to put your hands and feet in different states, i.e. left hand in Colorado, right hand in Utah, left foot in New Mexico and the right one in Arizona. Something the Italian student failed to do. And you can buy some Indian art though some looked like it came from China. But the sky is blue and wide and there is so much space. And there is also the chance to go to the restrooms unless there are under construction of course.
FUJIFILM X-T1 (18mm, f/8, 1/600 sec, ISO200)

FUJIFILM X-T1 (22.3mm, f/8, 1/500 sec, ISO200)