FinePix X100 (23mm, f/2, 1/60 sec, ISO800)

After finishing my USA trip NEX experience I want to post something different. And to make it clearly visible I have chosen another part of the world at a different time of the year.
Saint Peterburg is a beautiful city but people will most likely visit it in summer when the days are almost endless and everybody is on the street enjoying the sun. My first visit in August was like that. Now it's December and it is wet, foggy and cold. Just like home except that it is also dark thanks to it's latitude of about 60 degrees. That's about the same as Helsinki. Instead of the famous white nights all you get is black days.
I was there on a business trip. Moscow first and than Saint Peterburg. It was far too warm for this time of the year but it still felt cold. My plane was canceled and instead of flying back to Vienna in the morning I was flying to Zurich early afternoon. That means instead of being in the office at 10am thanks to the 3 hours time difference being back home at 10pm because of the late connecting flight to Vienna.
To make the best out of the situation I decided to have a walk through town after breakfast and emails. When I left hotel it was about 10am. That's when I shot the first image. It was practically night. There were almost no people on the streets as I walked to Nevski Prospekt.
Since I got the Fuji X100 in September 2011 it has become my most used camera. I used it on vacation as well as on business trips. This was the first time I had it with my in Russia because after my vacation it needs to be repaired ( sticky blades ) by Fuji. Good thing is it came back fine and the problem haven't occurred again.
Before I got the NEX 5 and later the X100 I used small sensor cameras on business trips but the problem was that I mostly have time to shoot when it is already dark and small sensor cameras can't deal with that.
With the Fuji it's completely different. It has a fast lens ( f.2.0 ) and excellent high ISO. The first image with the "Lady in Red" was taken with the lens wide open at 800ASA! I never had a compact camera I can shoot at these settings. Even better image quality is as good as what I get from my Canon 5D. It's save to say that with the X100 I got a digital version of my favorite small film camera the Contax T2. Slides shot with this Contax were indistinguishable from the ones I took with my Nikon. The Fuji now is just the same but even better because it can take images at 3200ASA if necessary.
The images might look a little depressing especially after the shots from sunny California but I like them as I love the change of the seasons. I love spring, summer, autumn and winter. I could not imagine to live without them.
FinePix X100 (23mm, f/2, 1/60 sec, ISO320)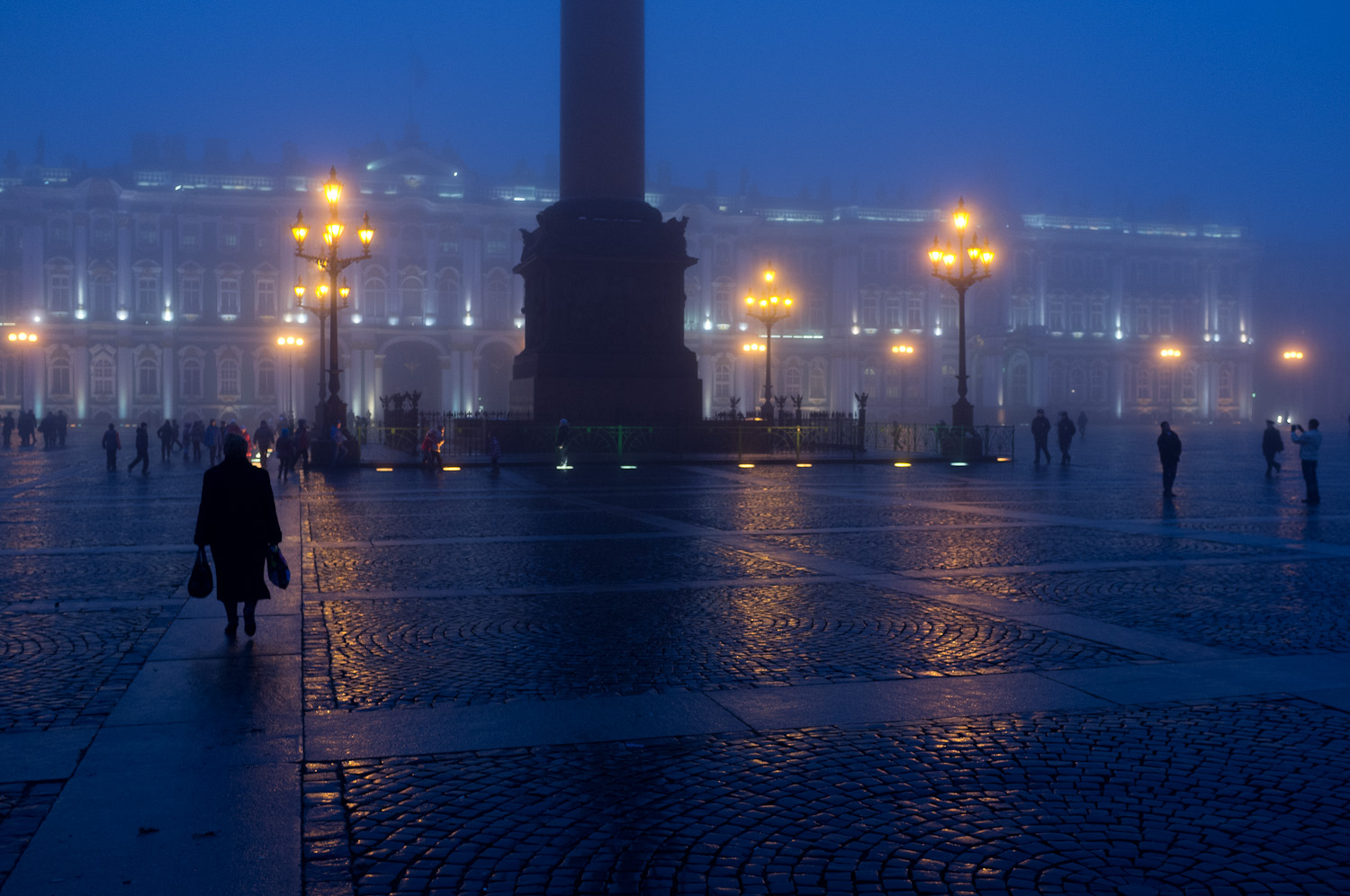 FinePix X100 (23mm, f/2.8, 1/60 sec, ISO500)