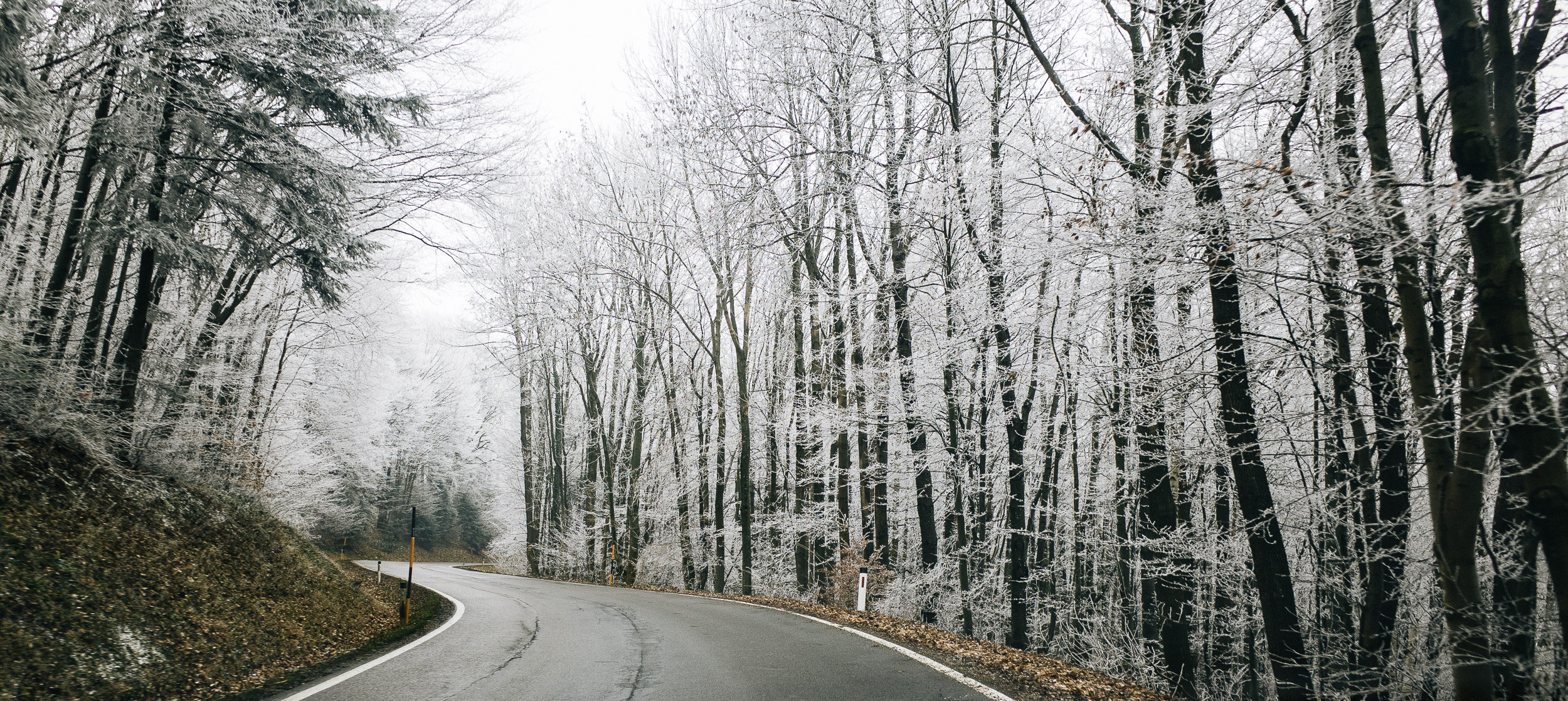 RICOH GR (18.3mm, f/2.8, 1/320 sec, ISO250)

No white Christmas this year. Again. I can't remember when we had one. But the last weeks it was very cold and foggy and weather like that creates a lot of hoarfrost that looks even better in images than snow.
This year Friday the 20th was my last working day. On my way back home I decided to go up a "mountain road" to take some hoarfrost pictures. I "only" had my Ricoh GR with me which was a big advantage. I was able to focus on photography. No need to decide which lens to use to take the picture. The first image was shot through the windshield while driving. I cropped it into a panorama image. You can still see hints of movement at the edges of the frame.
Another year over. A very difficult one. Magic and Loss.
Enough said. Merry Christmas to you!
RICOH GR (18.3mm, f/2.8, 1/160 sec, ISO100)

RICOH GR (18.3mm, f/4, 1/60 sec, ISO100)

RICOH GR (18.3mm, f/4, 1/90 sec, ISO100)

RICOH GR (18.3mm, f/4, 1/125 sec, ISO100)

RICOH GR (18.3mm, f/4.5, 1/125 sec, ISO200)

RICOH GR (18.3mm, f/5.6, 1/125 sec, ISO400)

RICOH GR (18.3mm, f/4.5, 1/80 sec, ISO140)

RICOH GR (18.3mm, f/3.2, 1/80 sec, ISO100)
 
RICOH GR (18.3mm, f/9, 1/125 sec, ISO800)

RICOH GR (18.3mm, f/4.5, 1/80 sec, ISO160)