FUJIFILM X-Pro1 (18mm, f/8, 1/800 sec, ISO200)

The Route 66 is a myth. So when I visited the USA for the first time I had to get there. I was disappointed. This year I went there again and … was disappointed again. I think a myth or legend is a thing of the past and the best thing is to either keep it in your mind as it once was or if you never have been there just leave it to the pictures in your head.
To go there and see such a place well past it's high time is like watching a movie of one of your favorite books. It simply doesn't work and most of the time you just wish you never went to the cinema. Even excellent films like "The Shipping News" with Kevin Spacey, Judi Dench and the beautiful Julianne Moore are lacking compared to the pictures in your head. Don't get me wrong. I love this movie but the book is better.
FUJIFILM X-Pro1 (18mm, f/8, 1/800 sec, ISO200)
 
FUJIFILM X-Pro1 (18mm, f/8, 1/680 sec, ISO200)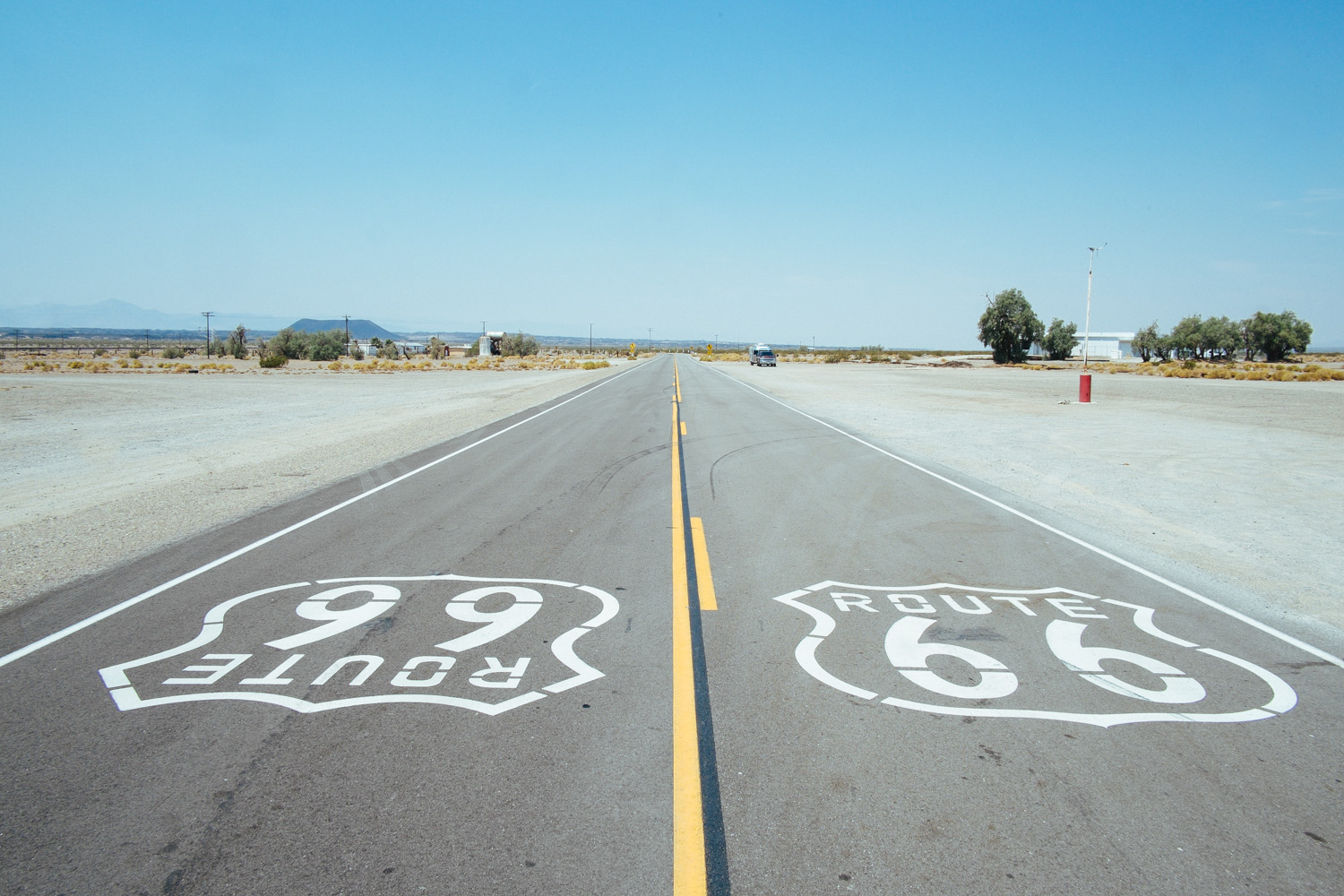 FUJIFILM X-Pro1 (18mm, f/10, 1/420 sec, ISO200)

But this year I missed Seligman, where we went last time but drove through an almost empty stretch of the Route 66. We passed by abounded buildings and petrol stations. Sometimes the only thing that survived was a sign on the road. But there is one special place in the middle of nowhere: Roy's. Roy's is a petrol station with a small coffee house/diner. There are also a couple of small cabins. It's supposed to be a motel but the windows are cracked and the cabins are empty.
FUJIFILM X-Pro1 (14mm, f/8, 1/950 sec, ISO200)

FUJIFILM X-Pro1 (18mm, f/8, 1/180 sec, ISO200)

It was once a very nice place, you can see the effort the new owner puts into the renovation and I hope that he will be successful but I don't think so. I#m afraid a couple of German tourists on rented Harley Davidsons aren't enough to keep the place running.
I hope I'm wrong. I will visited the place again when I'm back to the South West.
Dust! In these pictures I discovered the dust spots first. Two big ones on the upper left and around 5 small ones on the right. I had to use the clone out tool on the shots. On the way to Palms Springs I went to a camera store to get the sensor cleaned. Dusty deserts and system cameras do not match.
FUJIFILM X-Pro1 (18mm, f/9, 1/850 sec, ISO200)