FUJIFILM X-H1 (37.6mm, f/8, 1/600 sec, ISO200)

For the last 30 years I have traveled to various places in the world. This year is different. We decided to stay at home but because we live in Austria there is still a lot to see.
Of course we travel in Austria too but mostly during winter. For our late summer vacation the last couple of years we had one location: The South West of the USA or last year New York City and the so called rust belt. This year, thanks to Covid19, we decided to stay in Austria and just go to the mountains for a couple of days to hike and bike.
FUJIFILM X-H1 (16mm, f/8, 1/170 sec, ISO200)

FUJIFILM X-H1 (55mm, f/8, 1/340 sec, ISO200)

I love to travel to exotic places. Most of the times that involves long distance flights and jet lags. Sometimes we are so focused on those far away destinations that we forget what's at our doorstep. While I don't live exactly right next door to the high mountains in Austria there is still a big difference in between a four hours drive and a 12 hour flight. It is liberating to just trow your bags in the car and go.
Of course weather is another topic if you chose to go on vacation in autumn. Not a cig deal in the South West of the USA but if course a big difference here. And here comes the other advantage. When you travel at home you are flexible. No flight booked weeks or sometimes months in advance you can simply check the weather before you go.
FUJIFILM X-H1 (55mm, f/9, 1/250 sec, ISO200)

FUJIFILM X-H1 (34.2mm, f/5.6, 1/320 sec, ISO200)

FUJIFILM X-H1 (16mm, f/7.1, 1/110 sec, ISO200)

FUJIFILM X-H1 (30.2mm, f/7.1, 1/120 sec, ISO200)

This was only a short trip. The travel day was still rainy and cold but the forecast looked good at least for the three days we planned to stay there.
First day we finally visited the Krimmler waterfall. The highest waterfall in Austria. Almost 400m drop in total divided into cascades of 145, 100 and 140 meters. To put that into perspective the Niagara Falls only drop about 50 meters. But of course they are very different in any possible way. First of all there is the size and the amount of water. Compared to the Niagara river this is just a small creek fed from the glaciers. So like the waterfalls in Yosemite Park its size depend on the season and even the time of the day.
And there is another big difference compared to Niagara or most waterfalls in the USA or Western Canada: Accessibility. Of course there is a big visitor centre and big parking lots to handle visitors and you get a first glance of the waterfall but if you really want to experience it you have to walk. At least the 400 meters in elevation for the fall on a very steep trail and some more for all the viewpoints and to reach the beautiful alpine meadow to get your lunch. At least it is well deserved after the hike. That's the difference of those places in Europe and in the USA where the hike to the Delicate Arch is described as extremely exhausting and dangerous. Which of course is total nonsense. just don't go in the middle of the day, bring some water and you are fine.
On the second day we rented E-MTBs and rode up another beautiful alpine meadow but unfortunately without a restaurant. No pictures from this trip too since I didn't want to bring my camera. In the evening I finally ordered a Sony RX100IV for exactly those times where I don't want to burden myself down with camera gear but where my iPhone is still not good enough.
On the third day we were tired and so we had a day in "USA vacation style". We drove up a mountain with the car and took pictures close to the parking lot. Not any mountain of course. We went up the Großglockner Hochalpenstrasse which is the highest pass in Austria that leads you to viewpoints where you can see the highest mountain: the Großglockner. It's a beautiful mountain road that I had the pleasure to ride up with my bicycle twice. There is a race every year in June where almost 3.000 cyclists ride up this mountain. Every year except this year of course.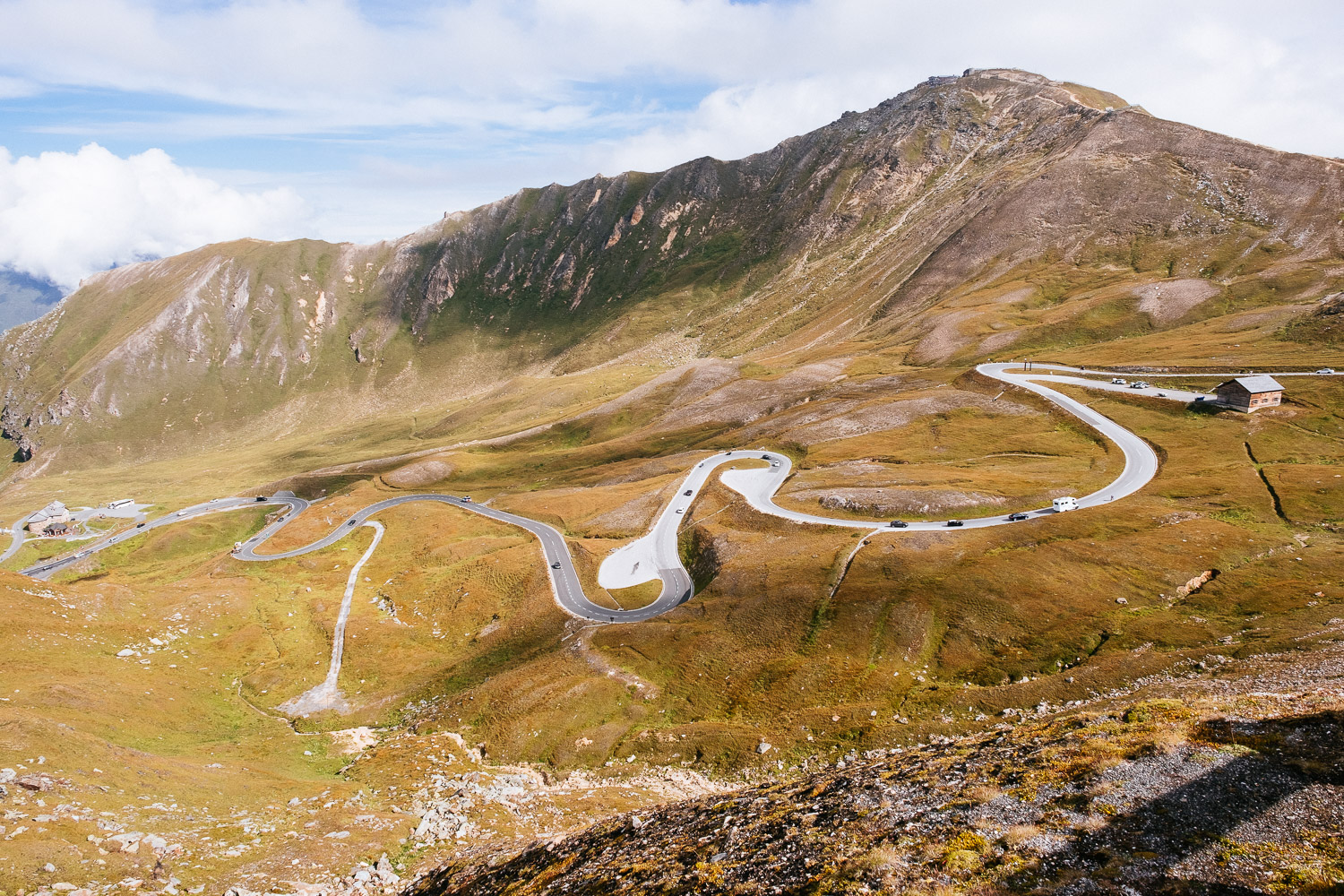 FUJIFILM X-H1 (16mm, f/8, 1/350 sec, ISO200)

FUJIFILM X-H1 (20.6mm, f/8, 1/550 sec, ISO200)

A beautiful day at a beautiful location. I really enjoyed to shoot with my Fuji X-H1 plus the XF16-55/2.8WR. This is a fantastic combo which offers a great shooting experience. But when I look at the images of this blog post I have to admit that I have could taken those images with the Sony RX100mkIV and the results would not have been any different at all.
All images are taken in good light at base ISO using medium apertures. The dynamic range in the images is not extremely high though you need to be careful not to blow out the sunlit snow.
That's why I got the little Sony in addition to my Fuji cameras. To have a super small camera that I would not even feel in my rucksack when hiking or biking and that still allows me to take an image that is very close to the output of my Fujis and miles ahead of the result that I would get from my iPhone. I look froward to my next mountain bike trips in late autumn when the leaves going to change their colour.
I love to travel but thanks to Covid19 I realised that I live in a wonderful place.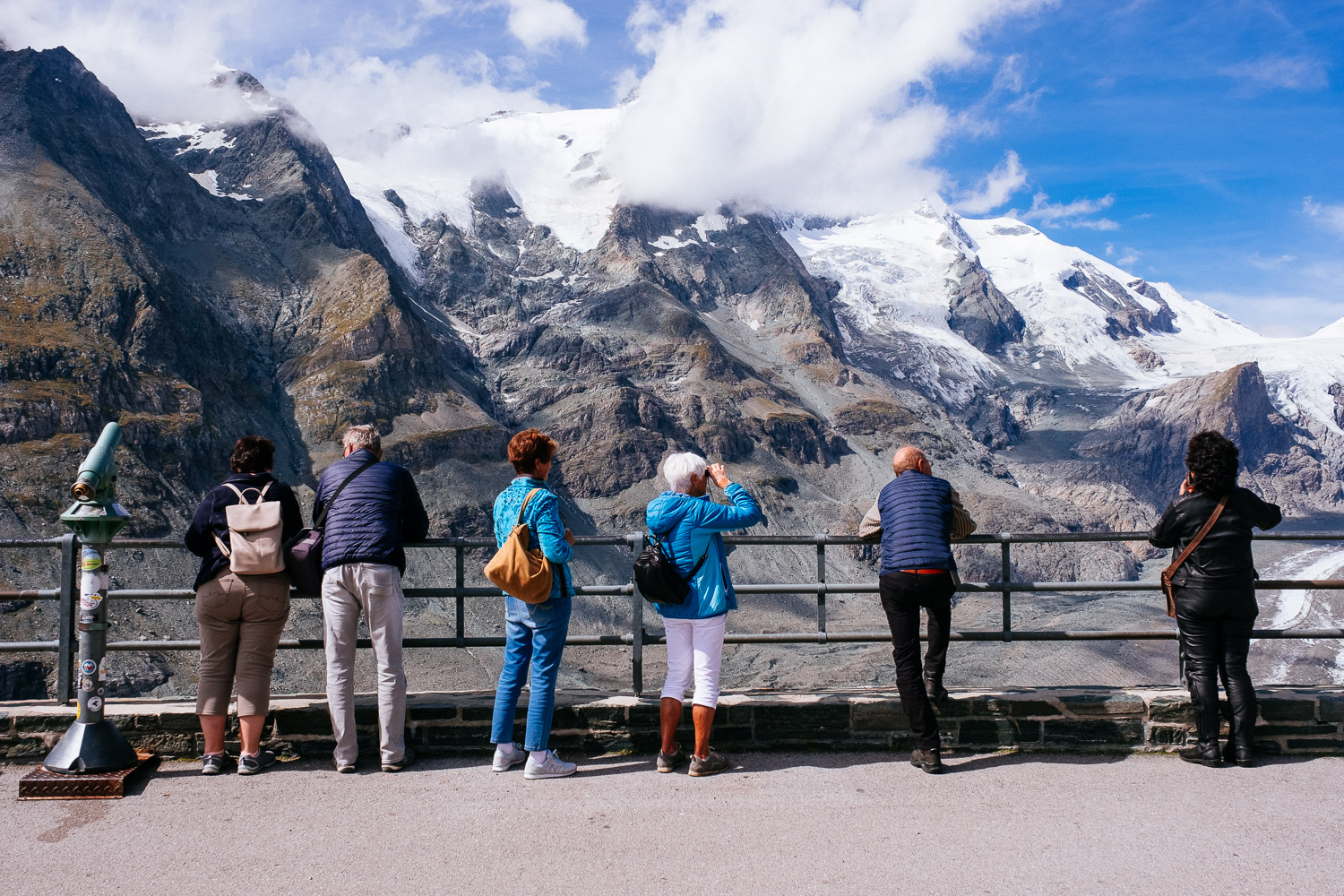 FUJIFILM X-H1 (22mm, f/8, 1/480 sec, ISO200)