FUJIFILM X-H1 (19.4mm, f/2.8, 1/70 sec, ISO200)

My big passion is traveling and photography. Today you can't travel anywhere and though I have a nice backyard photography is limited too. Luckily I have a third passion.
The third one is music and I can't remember that I spent so much time in front of my stereo since I was a teenager. There are two reasons for that. First of course there is this virus that manages to bring almost all social life to a halt. The other reason is more positive. I got a new turntable. A very nice one!
FUJIFILM X-H1 (21.3mm, f/4, 1/40 sec, ISO1600)

FUJIFILM X-H1 (35.3mm, f/5.6, 1/40 sec, ISO640)

FUJIFILM X-H1 (35.3mm, f/5.6, 1/40 sec, ISO640)

Before I continue. I took all images with my Fuji X-H1 and the fantastic XF16-55/2.8 WR. Handheld of course relying on the excellent images stabilization in the camera. Btw: the closeup shot of the cartridge is just a crop of the image above. If you click on the image you are looking at the image at pixel level. I think that is extremely impressive.
But back to the main story: Of course I didn't buy the turntable during the pandemic. I bought it in January but I finally received the tonearm and cartridge in April after the lock down has been eased and small business re-opened. Until then I used the tonearm and the cartridge of my old turntable. It was already a big step so the deck matters but this now is crazy. My stereo never sounded that good.
It was a crazy amount of money. It would have bought me a Fuji GFX100. But what do I do with a Fuji medium format camera? I switched to Fuji because I wanted small. My main camera, the X-Pro2, gives me that especially with the smaller primes. Besides that I think high end audio is a better investment. My last turntable lasted more than 21 years before I got the itch to upgrade it. I can't say that about any camera that I owned no matter if digital or not.
Today it's not even clear if there will be cameras in 20 years from now. Which brings me back to cameras. Today cameras have been replaced by smartphones mainly because of convenience. Just like Vinyl got replaced by cassette, compact disc and later by download and streaming. Big stereo systems are are a thing of the past. Like dinosaurs. Replaced by smartphones and laptops with bluetooth speakers or ear phones. Now a whole generation never experienced how music payed through a stereo system sounds.
But there are still some big stereo systems around. And just like a dinosaur they are impressive and powerful. Once experienced there is no way that you can go back and enjoy your little mp3 rabbit again. Because that's what it is: T-Rex vs rabbit.
Just imagine that the only animals that you every saw in your life were small rabbits. You never saw a tiger, an elephant or a whale. If you would see a bigger rabbit that bigger rabbit would be pretty impressive. And that brings me to smartphone cameras. If you are only used to smartphone cameras the iPhone 11Pro camera is pretty impressive. It's still only a bigger rabbit.
FUJIFILM X-H1 (32.1mm, f/5.6, 1/40 sec, ISO1600)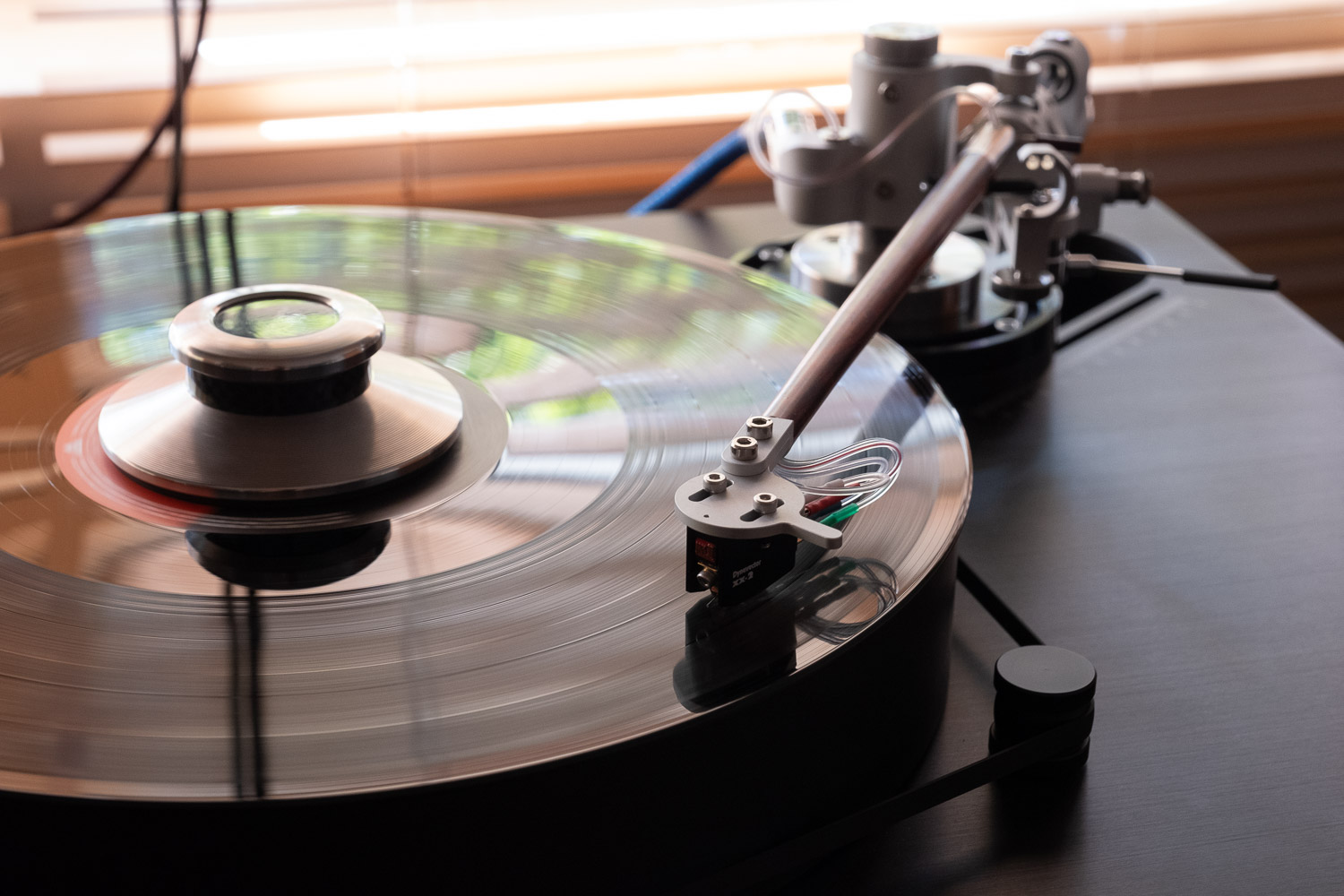 FUJIFILM X-H1 (44.1mm, f/8, 1/40 sec, ISO1600)

I can feel the outrage of the smartphone photography community. The mighty iPhone 11Pro camera. Nothing but a rabbit! Compared to a real camera it is just like that. Yes it is convenient and practical and it gets white balance, focus and exposure right all the time. Regarding the quality of the final result it is still extremely limited.
Maybe it is good enough but that doesn't mean that it's good. For many of us good enough is not enough. That's why we still shoot with real cameras and that's why we still listen to a stereo system maybe even to Vinyl records.
But in its defense my iPhone Xs can get a truly cool shot now and then. Like the image below which would be rather hard to replicate with a modern lens.
Apple iPhone XS (4.25mm, f/1.8, 1/60 sec, ISO160)