FUJIFILM X-Pro1 (18mm, f/2, 1/70 sec, ISO200)

Blog post 600. If you follow this blog you know that blog post 500 was about the X-Pro bodies and my Mojo and number 600 is about what makes Fuji so special: its lenses.
Currently I own 11 lenses. Way too many of course but I already sold some or directly replaced them with alternatives. In total I shot with 18 lenses. From every lens I chose one image. Purely personal choice of course. There are just too many pictures to choose from. From the humble XC 16-50 OIS to the massive XF 100-400 OIS. I shot with the old fast primes, the new WR primes and of course also with many of Fujis zooms.
If I would put together a list with the lenses that I haven't shot with the last couple of years the list would be shorter. And most of those lenses that I never owned I tried out in my favourite camera store in Japan.
So here it is starting with the lenses that I call the first batch. The lenses introduced together with the X-Pro1 in 2012 or shortly after.
The First Batch:
Those first lenses had their flaws. They had noisy and slow AF motors and loose aperture rings. Though optically those were and still are truly fine lenses. And two out of the initial lenses are still my favourites.
When Fuji introduced their new camera system with the Fuji X-Pro1 they also introduced three lenses with it:
XF 18/2.0 R
XF 35/1.4 R
XF 60/2.4 R Macro
All of those three had three things in common: they were small and light, optically superb and they all have a rather slow AF and noisy AF. I didn't get the XF 60/2.4 Macro because of its slow, close up lens, AF but the lens is optically superb too. But I got the
when it came out in February 2013 and it is still my favourite and most used lens. The 14mm immediately retired my 18mm because of its wider view was just more useful for my shooting style. The 18mm is kind of an unloved child in the Fuji lens line but that is totally undeserved in my opinion.
FUJIFILM X-Pro2 (35mm, f/1.4, 1/2000 sec, ISO200)

FUJIFILM X-Pro2 (14mm, f/4, 1/1000 sec, ISO200)

After those first lenses Fuji started to introduce some primes with very fast apertures to give people who converted from full frame like me some chance to play with shallow depth of field again. And of course a fast aperture doesn't hurt in poor light too.
The Fast Ones
XF 23/1.4 R
XF 56/1.2 R
XF 16/1.4 WR
XF 90/2.0 WR
Those are without exception exceptional lenses. Fun aside – those are really great. Fuji finally managed to get the aperture ring right on those and optically they are just excellent. I strongly recommend to have at least one of them. On paper the strongest are the XF 90/2.0 WR and the XF 16/1.4 WR but my personal favourite is the XF 23/1.4 R.
FUJIFILM X-Pro2 (16mm, f/1.4, 1/80 sec, ISO3200)

FUJIFILM X-T1 (23mm, f/2, 1/80 sec, ISO400)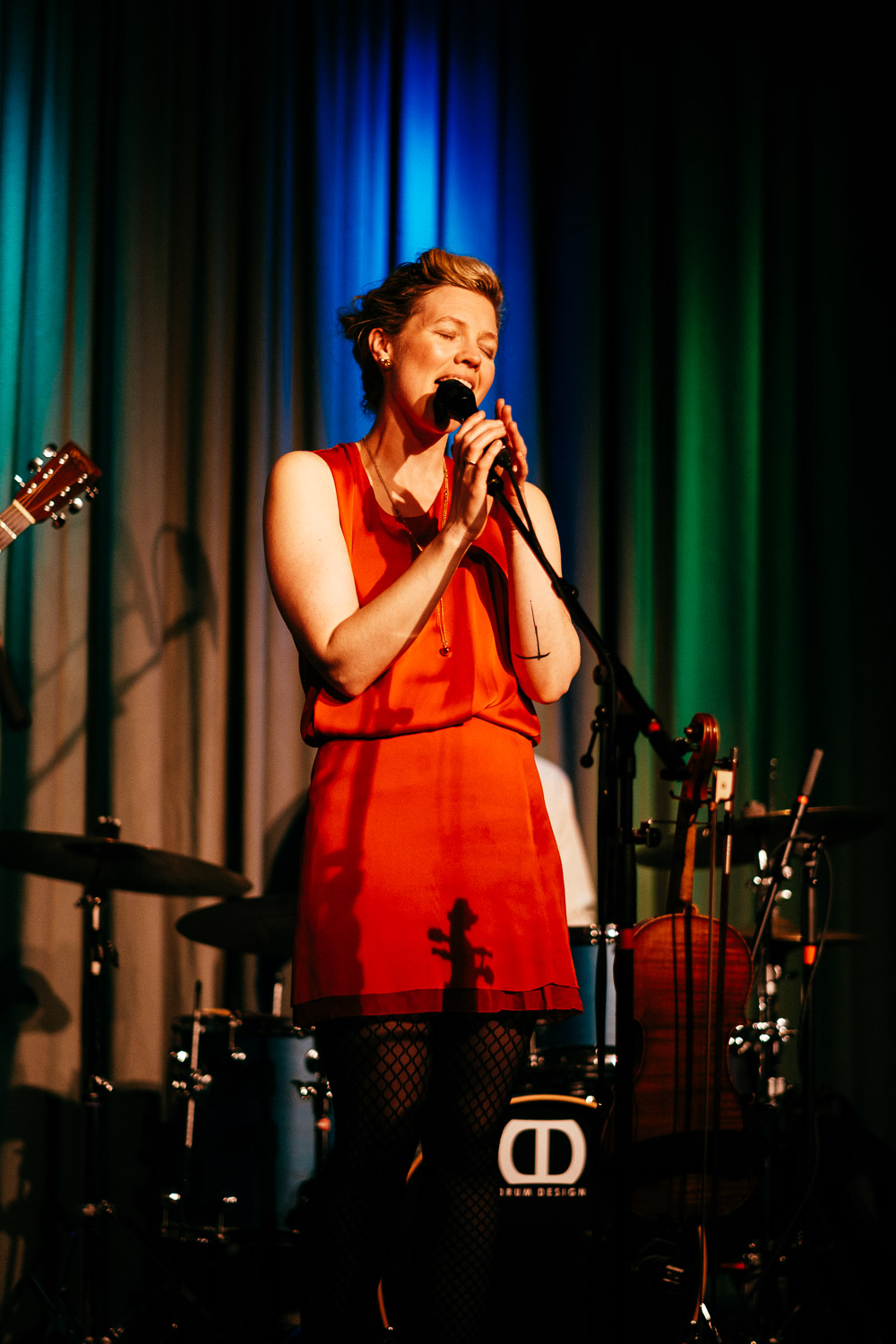 FUJIFILM X-Pro2 (56mm, f/1.2, 1/200 sec, ISO640)

FUJIFILM X-Pro2 (90mm, f/2, 1/320 sec, ISO400)

Why there are no portraits in the sample images when at least three of the lenses are perfect for portraits? That's simple: I value the privacy of my friends. That's why there are almost no portraits in this blog.
The New Ones
Fuji has learned a lot since the introduction of their first lenses. First they managed to get the aperture ring right and finally they also managed to get AF fast and silent. And they included a couple of o-rings too make their lenses weather resistant. And let's not forget that they also had the X-Pro shooters in mind and make the lenses small enough so that the don't protrude in the path of the optical viewfinder.
Smaller, faster, lighter, better- all perfect then? Well, not so fast. First of all the lenses have a slower maximum aperture and second they rely on in camera correction. If you use  Lightroom it is not a big deal since the correction will be embedded in the RAW file but with some strange third party RAW converter you could be surprised. Here they are:
XF 16/2.8 WR
XF 23/2.0 WR
XF 35/2.0 WR
XF 50/2.0 WR
The XF 16/2.8 WR is brand new and not even available yet. They others are around for some time. I got the XF 23/2.0 WR when it was released and it replaced the XF 23/1.4 R for my trips to Asia because it is much smaller and lighter and AF is fast and reliable too. I bought the XF 50/2.0 WR just recently because I dropped my XF 35/1.4 R right before a trip and it was not clear if it could be repaired. So I gave the XF 50/2.0 WR a try. And despite it's rather awkward focal length I like the lens.
FUJIFILM X-Pro2 (23mm, f/2.8, 1/125 sec, ISO2500)

FUJIFILM X-Pro2 (50mm, f/2.8, 1/160 sec, ISO2000)

Looks like I'm one of those snobs that only uses primes because he thinks that they are superior. Guess what: I'm not but primes are better simply because they are much easier to make. Usually they are optically better, smaller and lighter and most of the times they are cheaper too. The only reason we shoot zoom lenses is convenience. But that of course is a strong reason.
The Zooms:
When I was young there were no zooms so I had to shoot prime lenses. When I bought my first SLR with my own money I had zero hesitation and got a zoom lens to go with it. I stretched my budget for the camera, a Nikon F801, so I could only buy the 35-70 standard zoom, the slow version with the variable aperture.
But zooms have come a long way and some of them are outstanding. The Canon 24-70/2.8 II for example or even more so the Canon 70-200/2.8 IS II. And of course Fuji has some excellent zoom lenses too.
Here are the ones I owned/still own:
Fuji XF 10-24 OIS R
Fuji XF 16-55/2.8 WR
Fuji XF 18-55 OIS R
Fuji XF 55-200 OIS R
Fuji XF 100-400 OIS WR
When I had a problem with my lower back (slip disc) in 2014 I couldn't take my big camera gear on vacation. I needed to go light and got the Fuji X-T1 plus kit lens instead. First I only bought the kit lens second hand but that lens was de-centred so I returned it to the shop and got the Fuji X-T1 plus kit lens instead.
Of course I loved how small and light the kit lens was and that it was a little brighter then the average kit lens. But there is no free lunch! I never was completely happy with it because compared to my prime lenses the difference was more than obvious. I finally sold it last year and replaced it with the XF 16-55/2.8 WR. This is an excellent lens that gives prime like image quality. The XF 10-24 OIS R is excellent too.
FUJIFILM X-Pro2 (10mm, f/5.6, 1/15 sec, ISO1600)

FUJIFILM X-Pro2 (28.3mm, f/4, 1/250 sec, ISO320)

FUJIFILM X-T1 (21.4mm, f/9, 1/250 sec, ISO320)

FUJIFILM X-T1 (55mm, f/7.1, 1/125 sec, ISO200)

FUJIFILM X-Pro2 (196.6mm, f/5, 1/250 sec, ISO250)

The Odd Ones
XC 16-50 OIS
XC 50-230 OIS
XF 27/2.8
There are some lenses that I seem to forgot to mention but here they are. They don't really fit to the rest of the Fuji's lenses. Those are the rather cheap, plasticky and slow zooms and the only pancake lens from Fuji.
The lenses have a couple of things in common. First: they don't have an aperture ring. I understand that this is an expensive feature on a lens but once you are used to change aperture on the lens again there is no way of going back. The two zooms are crazy slow regarding aperture and as a consequence also regarding AF and on top of that their bayonet is made of plastic. The pan cake is not a fast either and has a rather odd focal length.
But that's only half of the truth. The pan cake is a very nice lens optically with a surprisingly good Bokeh. If you can live without a aperture ring I recommend it even though it's noisy when it focuses. The zooms are not that bad either. To be honest I would prefer the 16-50 over the 18-55 for its more useful range. Optically the are not really far apart. The XC 50-230 OIS is somehow the hidden gem in the Fuji line if you use a tele lens only occasionally. It gives you a very long range and it is super light and small and optically it is very good too. In good light you won't miss much compared to the 55-200.
How come that I also owned the two XC lenses? I got a X-M1 double lens kit for my wife before our Fuji only vacation in 2014. That way I also had a tele lens for the trip without spending a lot of money.
FUJIFILM X-Pro2 (27mm, f/5.6, 1/125 sec, ISO800)

FUJIFILM X-M1 (16mm, f/4.5, 1/125 sec, ISO400)

FUJIFILM X-Pro1 (216.9mm, f/10, 1/250 sec, ISO200)

Final Words
We all tend to look at the camera bodies and compare their spec sheets but the real difference is in the lens line a camera maker offers. And regarding lenses Fuji is really special. They are the only manufacturer that takes the APS-C format serious. And for travel photography the APS-C format is the better choice because of size and weight.
And there's a lens for everyone: Cheap but good zooms, compact mid level zooms and excellent pro-level zooms. And of course there are the primes: compact and light or super fast. The selection of wide angle primes is amazing: 14/2.8, 16/1.4, 16/2.8, 18/2.0, 23/1.4, 23/2.
When you look at the lens line it is hard to believe that the Fuji X mount is only 7 years old. Fuji just did an amazing job. Of course there will always a lens that's not available but if you consider that there are practically no third party options beside the three Zeiss lenses it is even more impressive. For me it's still the number one system for travel photographers.
pictures taken in
San Francisco, CA, USA
Tokyo, Japan
Agra, India
Monterey, CA, USA
Bangkok, Thailand
Rekawinkel, Austria
Tokyo, Japan
Taipeh, Taiwan
Seoul, Korea
Vienna, Austria
Seoul, Korea
Monument Valley, UT, USA
Death Valley, CA, USA
Valley of Fire State Park, NV, USA
HCMC, Vietnam
Silverton, CO, USA
White Sands National Monument, NM, USA