FUJIFILM X-Pro2 (17mm, f/8, 1/680 sec, ISO200)

We still remember our first time. The first time we had an In-N-Out Burger. It was in Kingsman. This time it's Barstow. Another small town in the middle of Nowhere.
In-N-Out Burger is easy to love. Excellent, fresh made burgers and a refreshingly simple and short menu. Burger, Cheeseburger, Double-Double (a double cheeseburger and my burger of choice when I go there). And In-N-Out is our burger restaurant of choice. If there is none we go to Carl's Jr.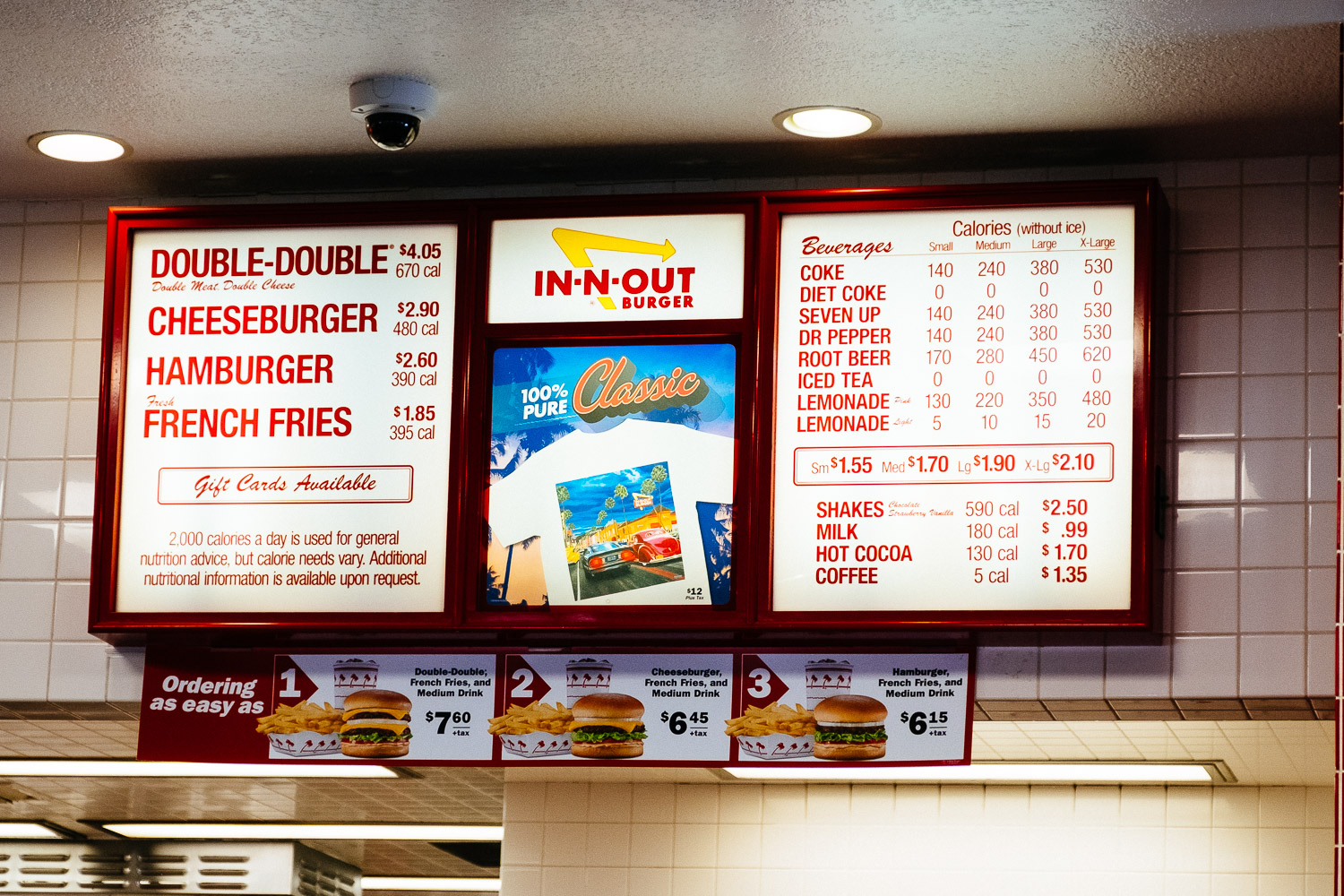 FUJIFILM X-Pro2 (55mm, f/2.8, 1/250 sec, ISO640)

FUJIFILM X-Pro2 (16mm, f/2.8, 1/250 sec, ISO800)

I even love their super deep trays and and the simplicity of the presentation. There is not a single item that doesn't have a purpose. And their paper cups look cool too. But most of all their burgers are just great. Simple the best. Shake shack isn't bad either and you can get a glass of beer there but In-N-Out is still my number one.
But Barstow not only features an In-N-Out restaurant it's also home of the biggest thermometer that you can see in the image below.
FUJIFILM X-Pro2 (36.5mm, f/8, 1/800 sec, ISO200)