FUJIFILM X-Pro2 (14mm, f/5.6, 1/80 sec, ISO250)

Not our house of course. Just a reference to the song from the early 80s which I now cant't get out of my head.
This is the studio of Richard Neutra, a famous architect from Austria who created some of the most beautiful houses in the USA. He is one of the leading architects of modern architecture. His most famous work is the Kaufmann house in Palm Springs which we visited a couple of years back. But the Kaufmann house is a private property and not open to the public – this studio where Richard Neutra used to live is.
FUJIFILM X-Pro2 (14mm, f/5.6, 1/250 sec, ISO500)

FUJIFILM X-Pro2 (14mm, f/4, 1/80 sec, ISO320)

FUJIFILM X-Pro2 (14mm, f/4, 1/80 sec, ISO400)

Of course it was a must visit on our first day in LA. My wife looks up all the information and the opening hours of those architectural marvels and I generously agree to go there but the truth is that I enjoy this master pieces just as much as she does.
I can share this here because she already found out that I love those buildings. Recently we returned from a trip to former Eastern Germany where we visited Haus Schminke, a very famous Bauhaus building.
We are a perfect team. My wife stays with the group and  follows the explanations of the guide while I explore the house myself when the rooms are still free from visitors. Regarding lenses I always keep it simple: The XF 14/2.8 R is what I use for almost all images especially the interior shots.
FUJIFILM X-Pro2 (14mm, f/5.6, 1/80 sec, ISO640)

FUJIFILM X-Pro2 (14mm, f/8, 1/80 sec, ISO800)

What always strikes me is the beauty of timeless design. I grew up in the 80s. The decade of poor taste especially when it comes to clothing and haircut. The only good thing about the 80s is that internet and smartphone photography was not available then which spares me a lot of embarrassment. But I still managed to develop a taste for well designed things. This house is beautifully designed.
It looks like it was built last year but it is actually from 1932! Our own house looks a little bit like that. Flat roof, clear lines, functional – in short what some people would describe as modern but its design roots back to those beautiful houses built almost 100 years ago.
So, this was for my wife 😉 next stop is for the boys: The Peterson car museum!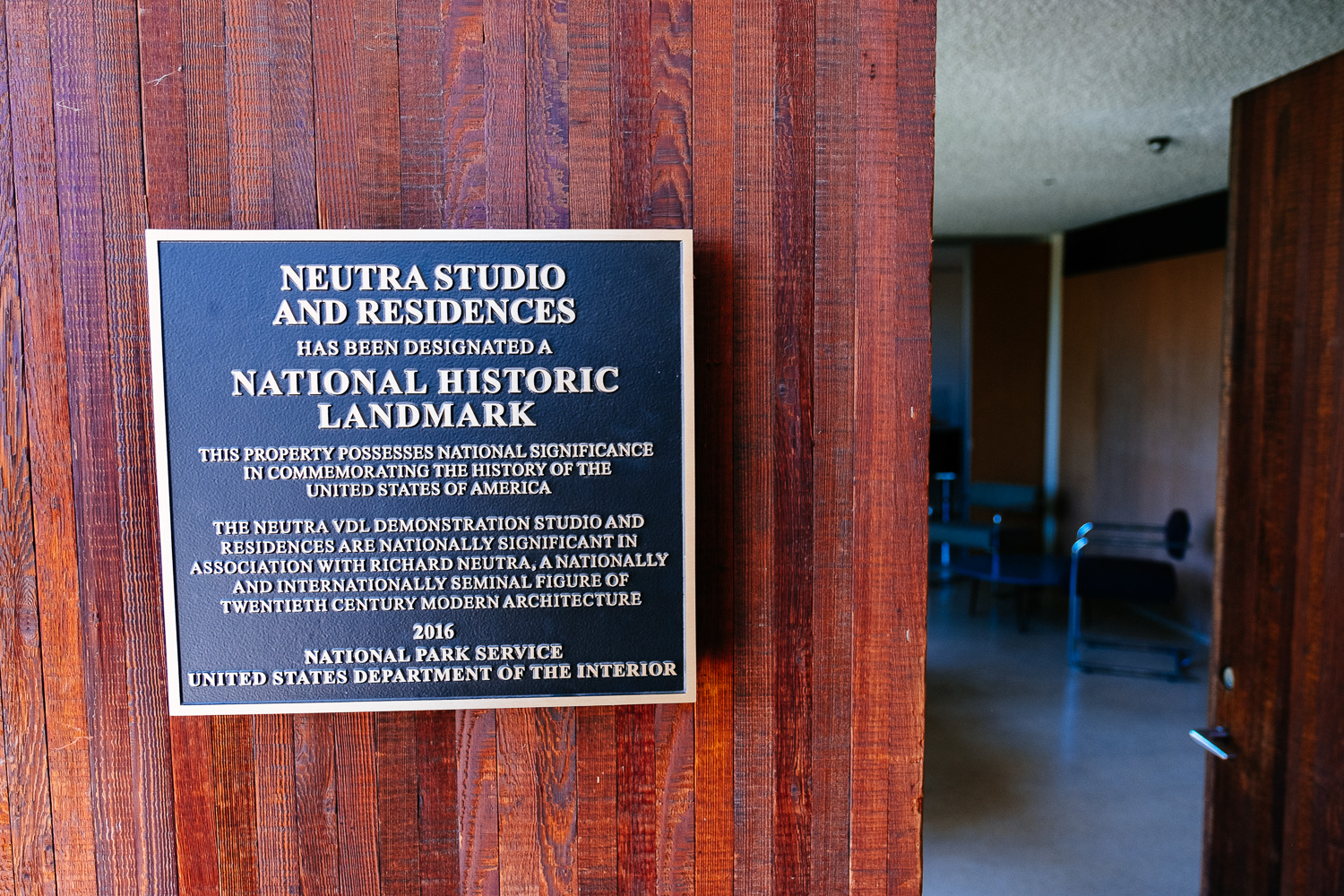 FUJIFILM X-Pro2 (18.7mm, f/2.8, 1/80 sec, ISO400)