FUJIFILM X-Pro2 (14mm, f/4, 1/40 sec, ISO4000)

The blue hour is always special but it's magic when you are in a beautiful city in a high rise building.
That's why I sometimes just look out of the window and watch the sky to get dark and the lights go on. It's almost as beautiful as a sun set by the sea.
I live in a small town just outside of Vienna. It's beautiful but there are no city lights and there is no sea. That's why I sometimes get the blues after a beautiful sunset at the sea because I know that it will be a while until I can have it again. Same is true here plus to arrive in San Francisco again means that our vacation comes to an end.
FUJIFILM X-Pro2 (14mm, f/4, 1/40 sec, ISO5000)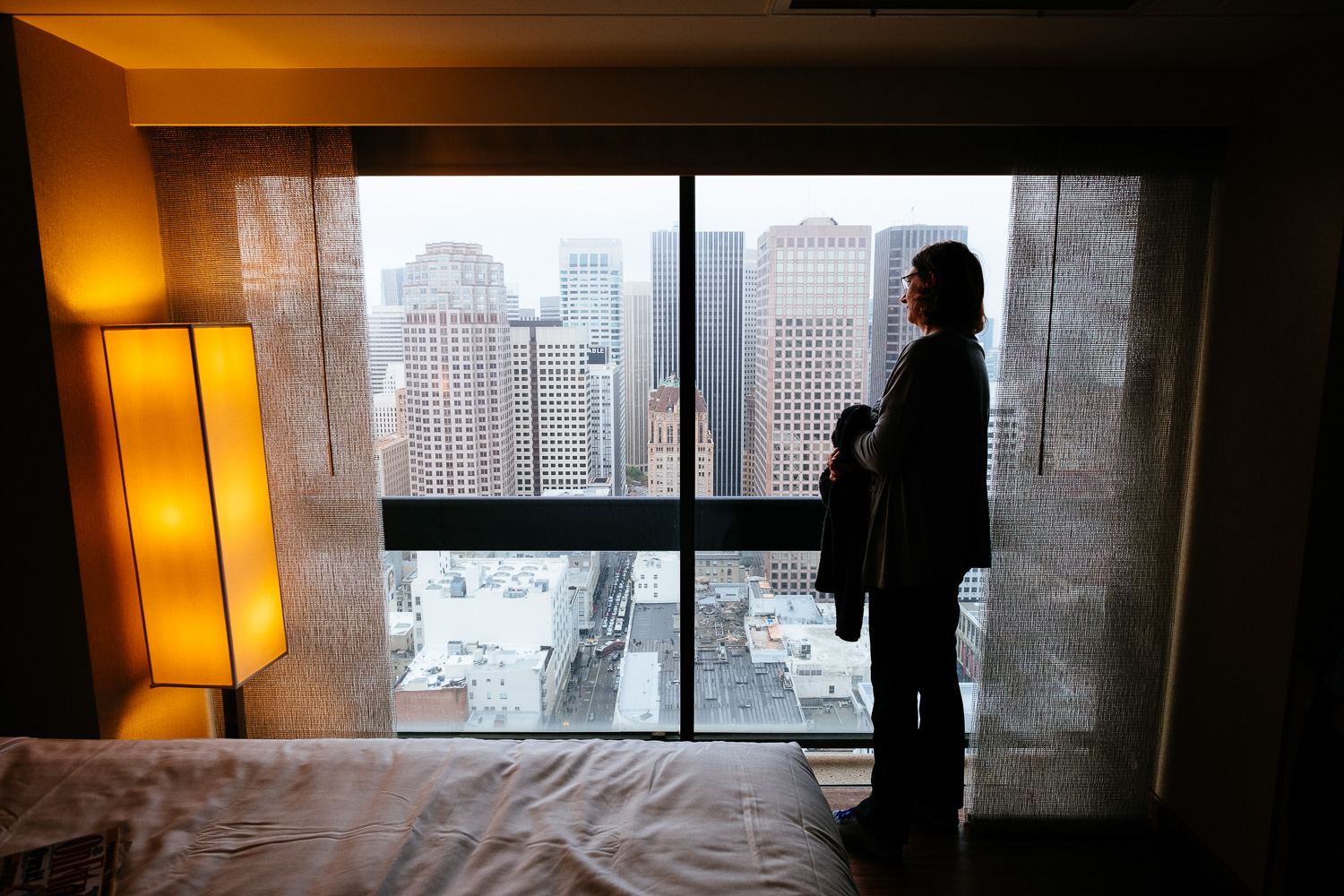 FUJIFILM X-Pro2 (14mm, f/5.6, 1/100 sec, ISO320)