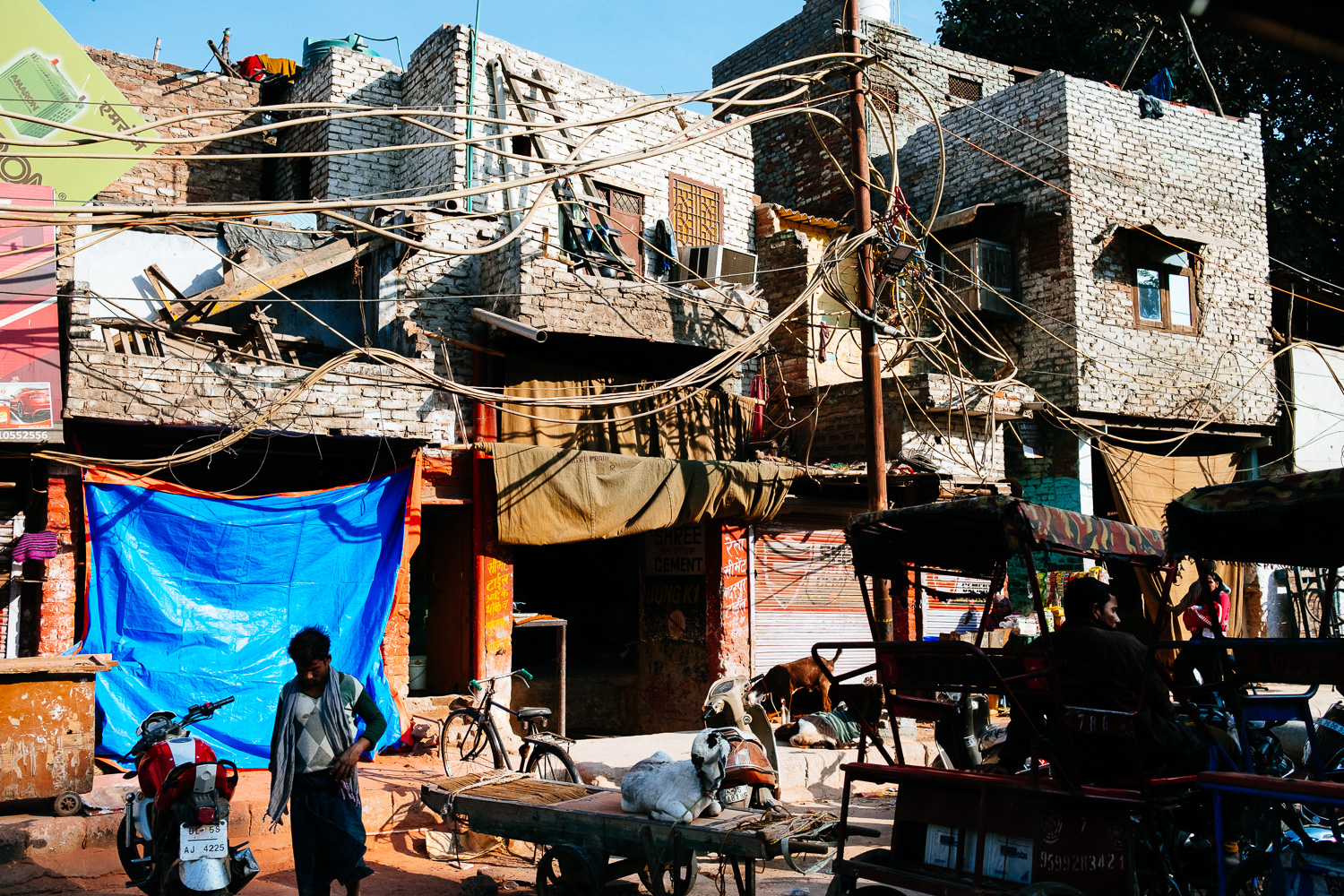 FUJIFILM X-Pro2 (23mm, f/4, 1/800 sec, ISO200)

India is an amazing place for photographers. You can point your camera wherever you want and push the button and you will always find something interesting in the shot.
So far I have never spent a vacation here. My visits to India were business trips. Photography was restricted to evenings or on my rare longer trips to weekends. Sometimes I didn't manage to find any time to take a walk to take some pictures. All I could do is to take some pictures out of the car. Like when I covered the dwellings of the fishermen in Chennai.
But even though I rarely got the time to focus on photography I still took some of my best shots or at least most interesting shots in India.
FUJIFILM X-Pro2 (23mm, f/4, 1/850 sec, ISO200)

FUJIFILM X-Pro2 (23mm, f/4, 1/950 sec, ISO200)

What is so special about India? There are so many things like the breathtaking monuments, the colourful dresses of the women, the archaic infrastructure and modes of transportation. The beautiful soft and golden light on late afternoon caused by dust and pollution. All of that and so much more but what really makes the difference is the population density in the cities.
The people make the difference. Almost every shot I took in India is full of people. Not because I deliberately planned to put them in the picture. They are just there – everywhere. Like in the street scene below. There are about 30 people in that shot. But I have no idea how many people are in this shot that I took in Victoria station in Mumbai.
FUJIFILM X-Pro2 (23mm, f/4, 1/950 sec, ISO200)

FUJIFILM X-Pro2 (23mm, f/4, 1/800 sec, ISO200)

The shots in this blog post are not special. They are far from that. This is a random street scene taken in Delhi but it could have been taken in any other city in India. They are not special but they are still interesting. At least if you are born in Western Europe.
I took those shots within a couple of seconds straight out of the car. I simply rolled down the window and shot. Click, click, click. I just wanted to document the houses that have been built without any plan or structure and all those wires. Pure, beautiful chaos.
As much as I enjoy to live in an organised, clean, quiet and safe place – this is so much better when it comes to pictures. I love India. It's a photographers dream.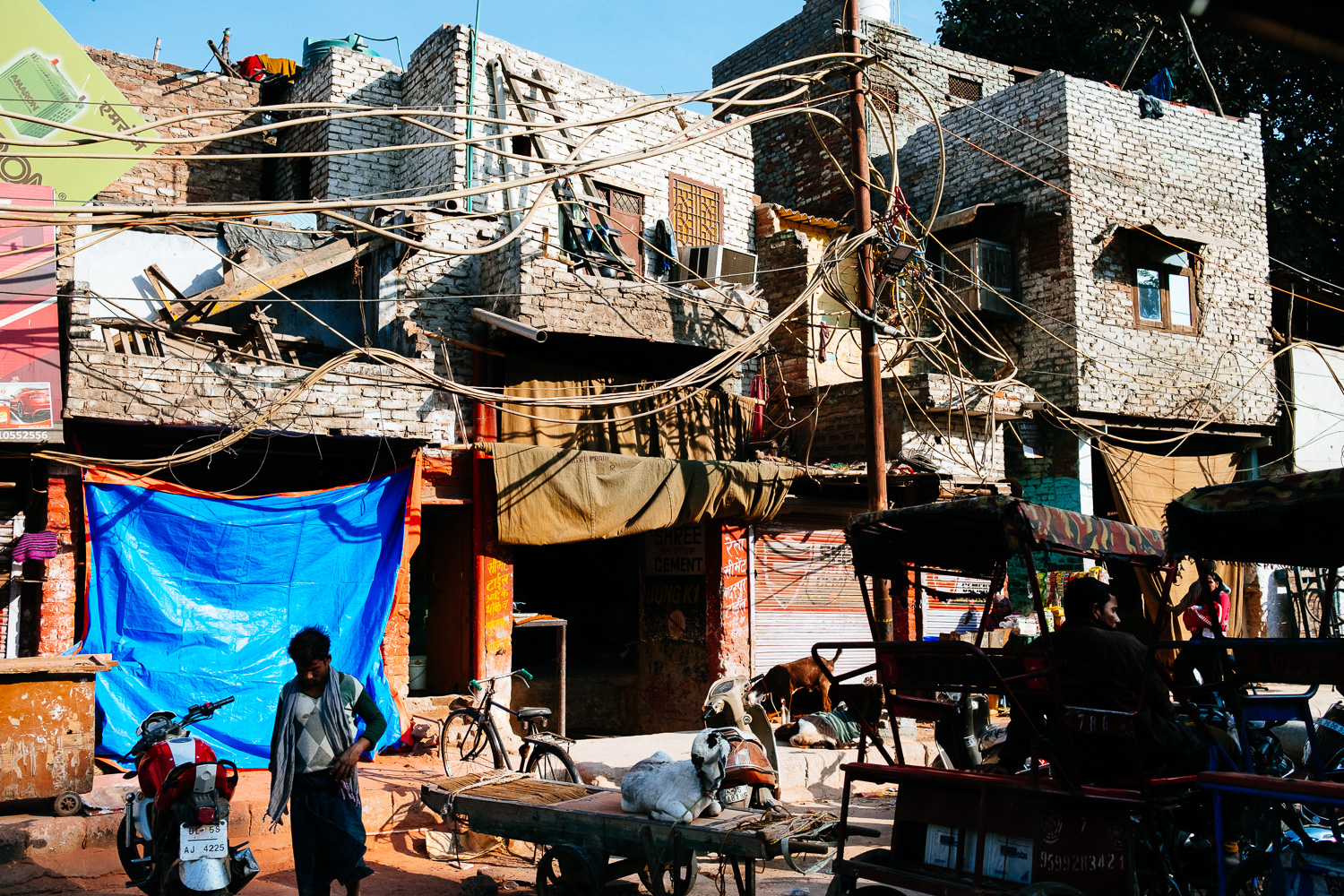 FUJIFILM X-Pro2 (23mm, f/4, 1/800 sec, ISO200)