FUJIFILM X-T1 (128mm, f/10, 1/160 sec, ISO200)

Of course every visit to Death Valley is incomplete without the bad water basin. The deepest point in the USA.
In my trips in the USA I broke my record for the highest and lowest elevation. And that includes hiking and diving. I never hiked on a mountain as high as the Pikes Peak and I of course never reached 85.5 meters while diving. In the USA I reached both points very conveniently by car which explains why this country is so popular among tourists all over the world: The greatest wonders are in reach for everybody with a car. You have to take just a couple of steps from the parking lot and you are there.
FUJIFILM X-T1 (55mm, f/8, 1/140 sec, ISO200)

FUJIFILM X-T1 (55mm, f/8, 1/250 sec, ISO200)

But sometimes even those couple of steps are too much. In the picture above you can see the sea level mark on the rock at the top of the frame and my rental car at the bottom.
My wife stayed in the car and again I left the engine running. I know not the most environmental thing to do but trust me you don't want to enter a car that sat in the sun if the outside temperature is above 50 degrees Celsius. I burnt my hands on the steering wheel a couple of times during this vacation.
FUJIFILM X-T1 (55mm, f/8, 1/750 sec, ISO200)

FUJIFILM X-Pro2 (20mm, f/8, 1/340 sec, ISO200)

FUJIFILM X-Pro2 (10mm, f/10, 1/125 sec, ISO200)

FUJIFILM X-Pro2 (11mm, f/10, 1/400 sec, ISO200)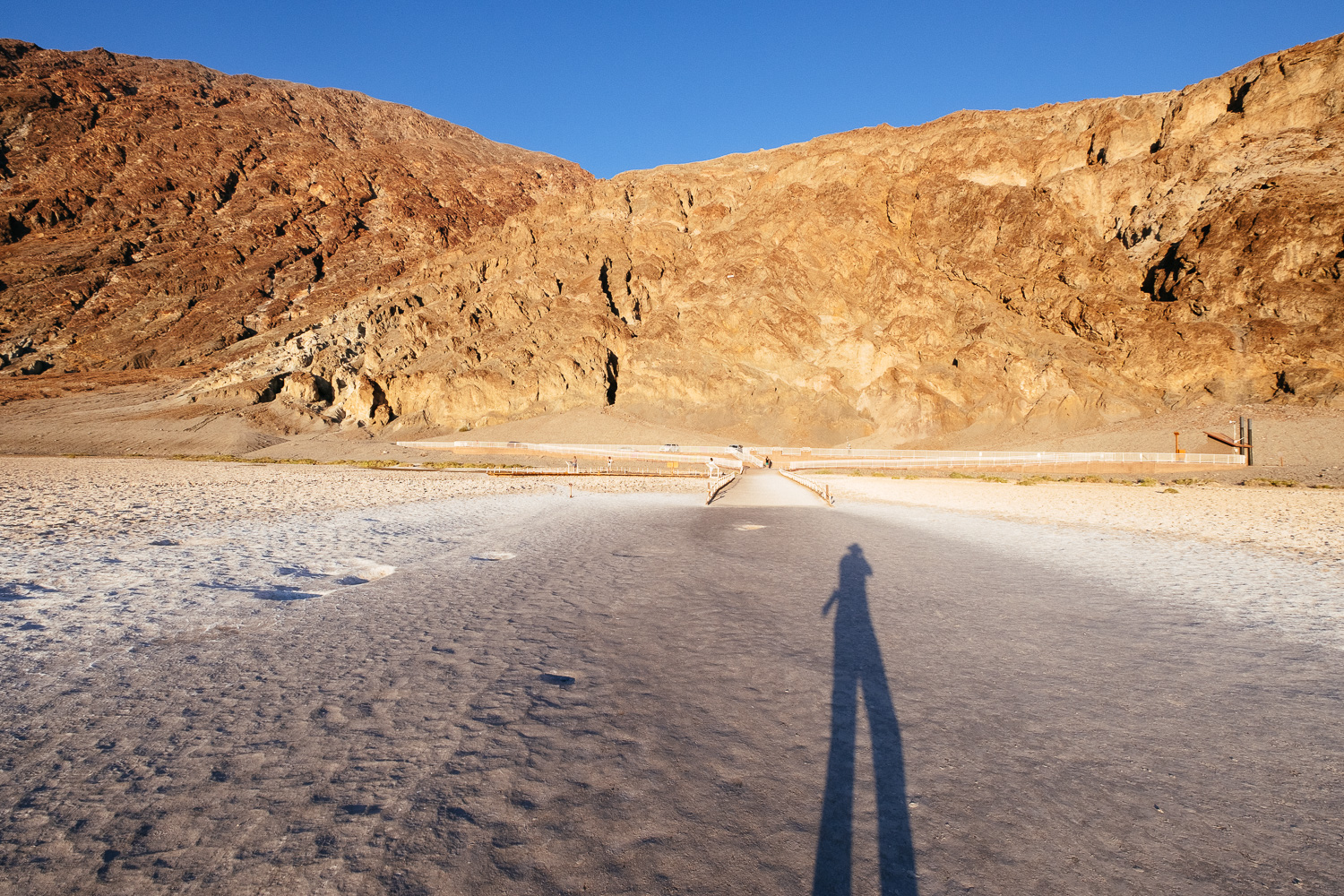 FUJIFILM X-Pro2 (10mm, f/10, 1/210 sec, ISO200)

FUJIFILM X-Pro2 (10mm, f/10, 1/200 sec, ISO200)

As soon as the young people left I was the only one left. There is absolutely no noise in the desert. No wind in the trees because there aren't any, no birds, no nothing. It's so quiet that you can hear a bug in the sand but I didn't hear or see any.
As you can tell from my long shadow it was early evening and the tourists were long gone. The already proceeded to Las Vegas or Lone Pine depending on their route. Of course they all missed the beautiful evening light in the desert. At lunch time when most people drive through Death Valley the light is horrible. Now the light is golden and the yellow rocks are a perfect match for the perfectly blue sky. It's magic. But we don't have to rush because this time we stay here in the middle of Death Valley.
In the middle of a heat wave. This could be exciting.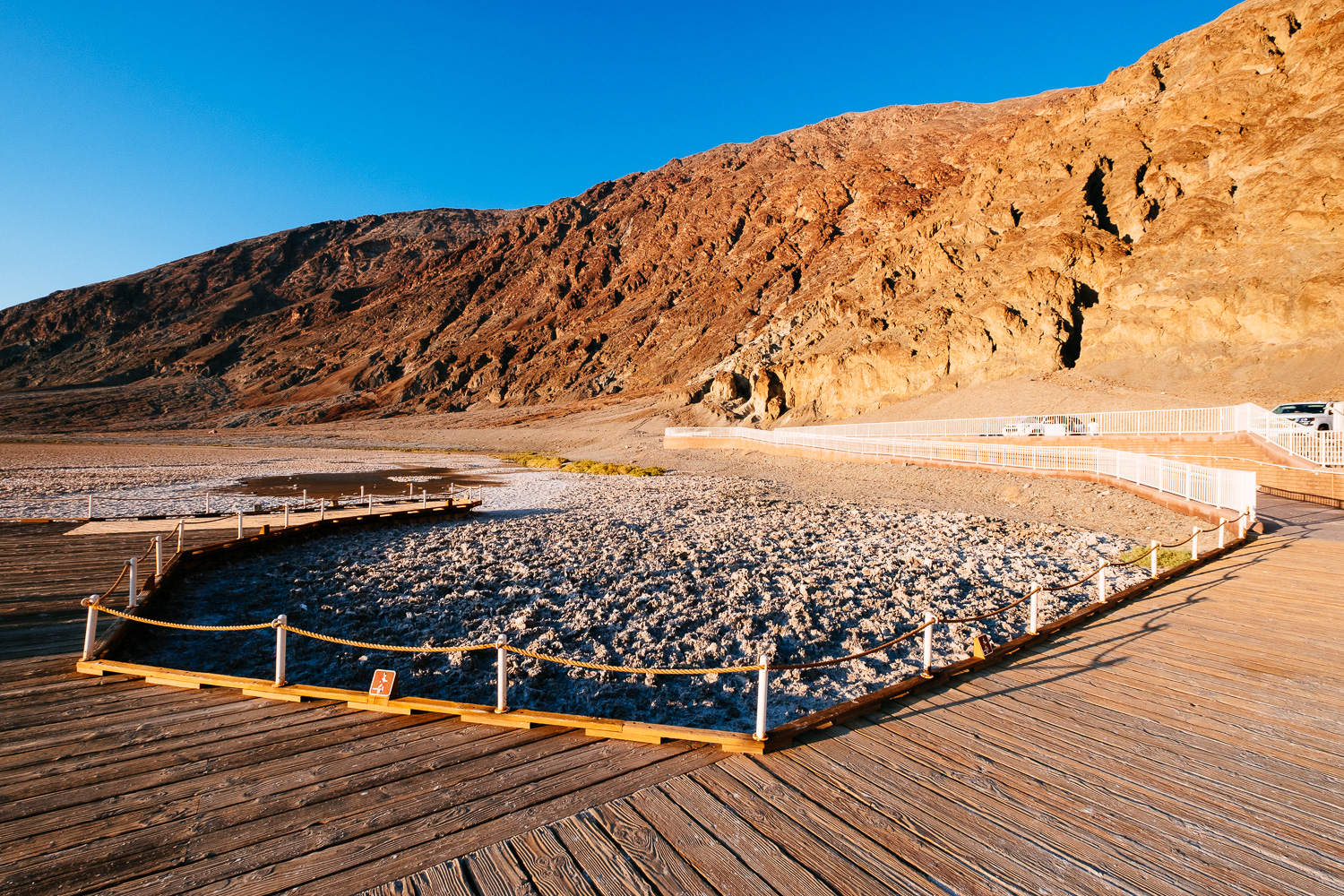 FUJIFILM X-Pro2 (10mm, f/10, 1/140 sec, ISO200)