FUJIFILM X-Pro2 (18mm, f/5.6, 1/40 sec, ISO200)

The single most important thing that I have learned in almost 30 years of traveling. If you want to see more you have to travel slow.
We are used to rush. Most of us hurry through breakfast to get to work. Deal with dozens of emails before we even talk to our colleagues and after work is done we rush home to do some workout or we go straight to the couch. On vacations we tend to to the same.
FUJIFILM X-Pro2 (20.5mm, f/4, 1/100 sec, ISO200)

FUJIFILM X-Pro2 (10mm, f/11, 1/17 sec, ISO200)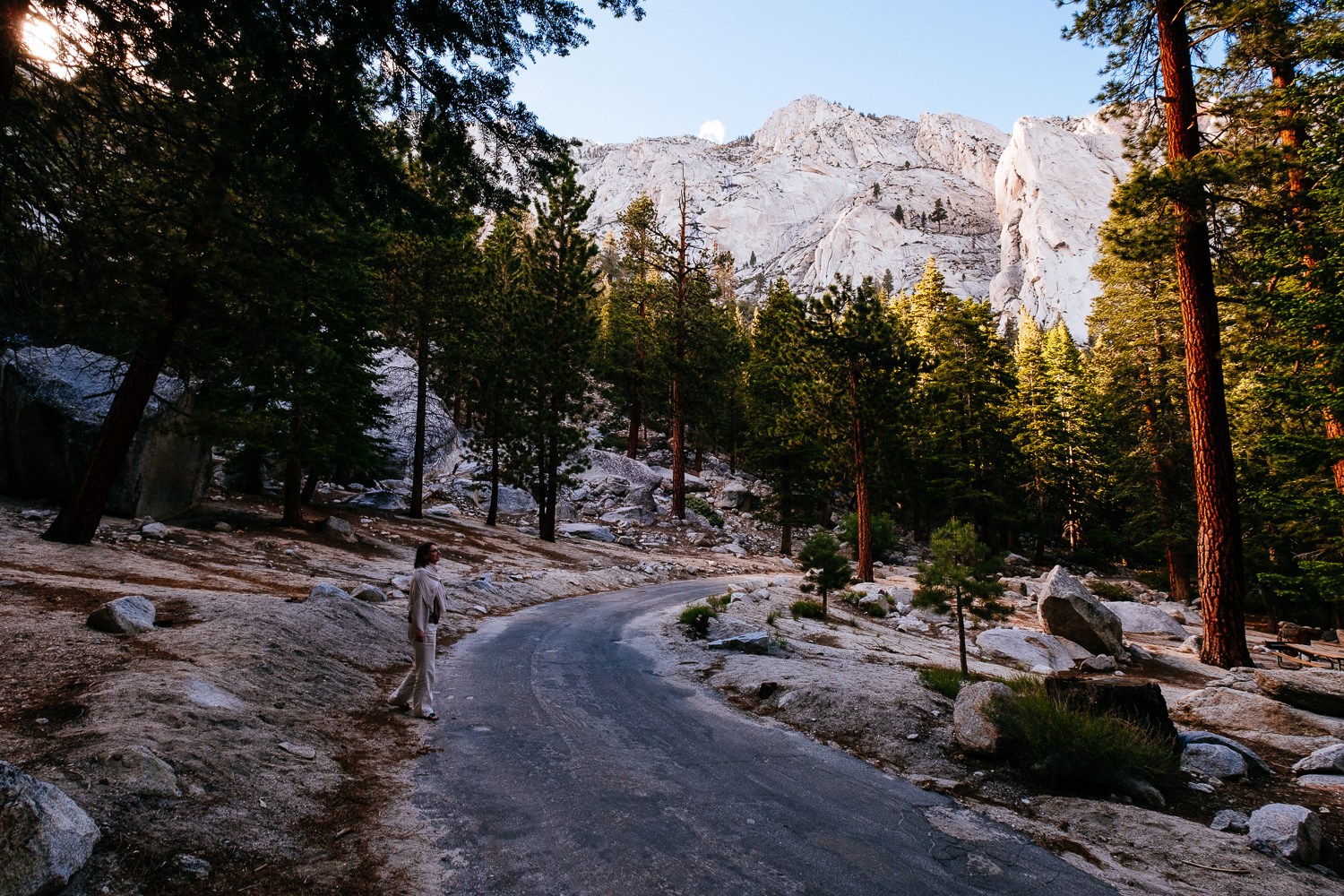 FUJIFILM X-Pro2 (11.5mm, f/9, 1/55 sec, ISO200)

If you go abroad there are two main types of vacation.
Type 1: You fly somewhere South and stay on a beach or at the pool for the whole time of your stay only interrupted by breakfast, lunch and dinner. We have done this once in Tunesia and even though the ocean was as warm as a bath tube it was a nightmare. On the fourth day I have finished the two books that I brought with me. Then boredom set in. We were both happy when we left. It was the last vacation of this type.
Type 2: You visited a foreign country and "explore" it for about 3 weeks. Of course while three weeks is plenty in Denmark or even in Ireland it is next to nothing for i.e. Canada or the USA. Even if you limited it to British Columbia and Alberta or in case of the USA to the highlights of the South West it means a lot of hours behind the steering wheel on every single day. But how to avoid that feeling that you spend half of your vacation just driving around?
Type 2 done the smart way: Less is more! I have learned that you can't see everything no matter how fast you travel. If you try you will lose. You are exhausted from all the driving and at the end you have not truly experienced anything at all. Where is the point visiting Bryce Canyon without at least taking a hike. Same is true for the Arches NP or the Joshua tree or … The list goes on. Instead of rushing to the next highlight it's much better to spend an additional day wherever you are.
FUJIFILM X-Pro2 (17.4mm, f/8, 1/50 sec, ISO200)

FUJIFILM X-Pro2 (13.2mm, f/8, 1/50 sec, ISO200)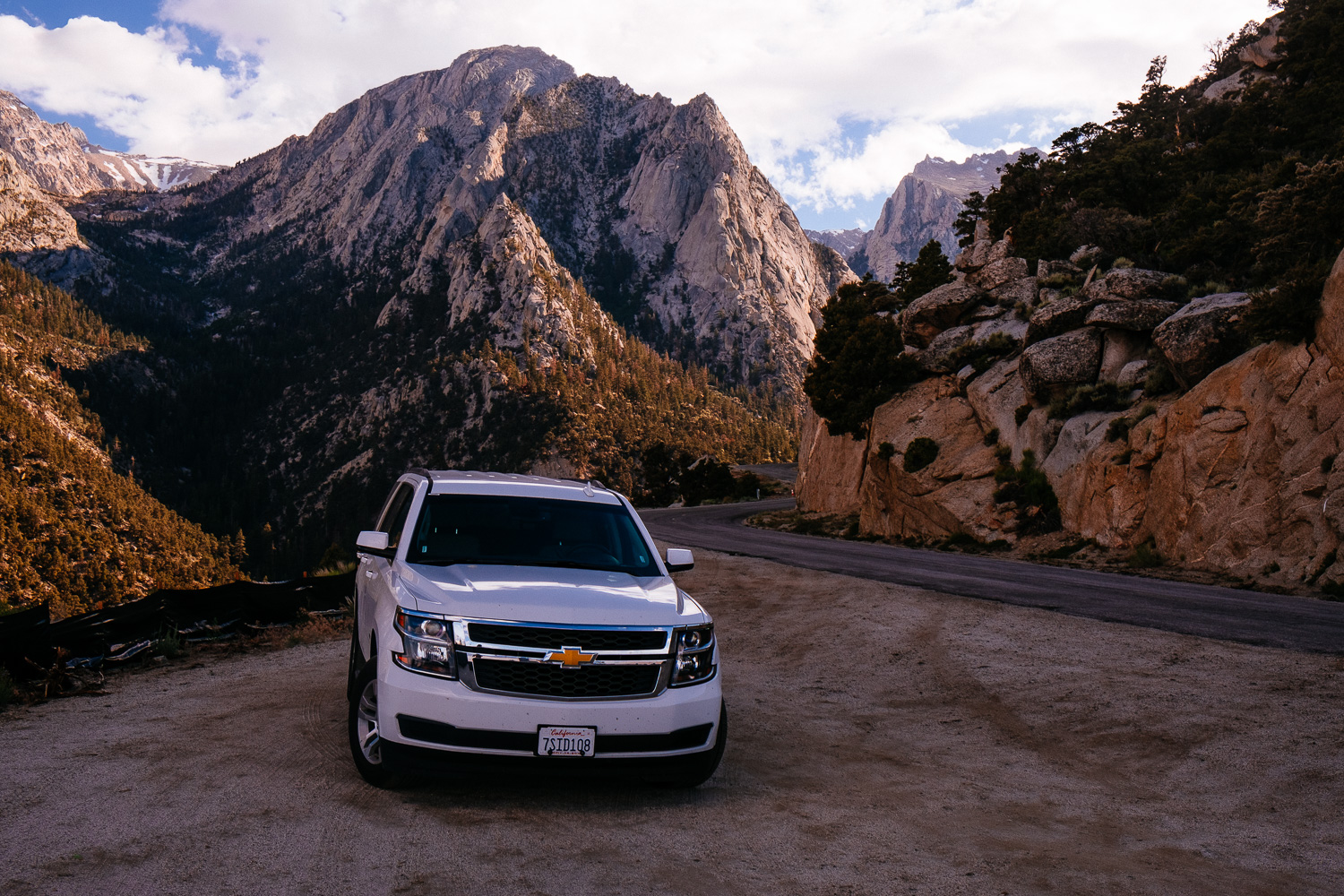 FUJIFILM X-Pro2 (25.4mm, f/9, 1/340 sec, ISO200)

Which brings me back to Lone Pine. I have been here three times before but even though I stayed overnight every time I never had the time to explore the place. On previous visits I usually came all the way from the Yosemite NP, crossed the Tioga pass, had late breakfast at Lee Vining and walked around extensively at the mono lake. By the time we arrived at Lone Pine it was late and we were exhausted. And that's only a moderate 200 miles. If you look at some of the travel reports on the internet some people try to cover 300 miles or more on average a day.
This time we also drove 200 miles but there were almost no stops and no sight seeing. We  were still fresh so we drove up to Mount Withney campground first and we felt like in Canada. It's such a beautiful ride up there and the view is fantastic. One the way back we stopped on almost every corner.
Here is one of my favourite shots (the one below). Taken with the Sony A6000 because I was too lazy to get back to the car to get 55-200 lens. Then I gave the Sony back to my wife and she took my favourite shot of the day. The great picture of our car below.
SONY ILCE-6000 (200mm, f/6.3, 1/320 sec, ISO125)

SONY ILCE-6000 (18mm, f/8, 1/125 sec, ISO100)

FUJIFILM X-T1 (55mm, f/4, 1/350 sec, ISO200)

We used the Sony A6000 with the 18-200 lens for all out of the car shots and my wife used the camera sometimes when we walked around. It's a nice camera but this is something I will not do again. The Sony colours are completely different and the Auto WB was totally off most of the time. I used my Fuji shots as a reference and tried to adjust the Sony images according to the pictures from my X Pro-2.
It was a painstaking process. The Sony images had a strong yellowish/greenish tone. It was impossible for me to get completely rid of it. Next time it will be Fuji only. Maybe I get the 18-135 for my wife.
FUJIFILM X-Pro2 (44.4mm, f/9, 1/1250 sec, ISO200)

FUJIFILM X-T1 (95mm, f/9, 1/420 sec, ISO200)

SONY ILCE-6000 (112mm, f/8, 1/320 sec, ISO100)

When we finally arrived back in the valley the light was too good to go for dinner. So we went for one more ride.
But that's another story / post.
SONY ILCE-6000 (18mm, f/9, 1/200 sec, ISO100)