FUJIFILM X-Pro2 (23mm, f/3.6, 1/1900 sec, ISO200)

Another museum blogpost. Before we move on to the giant trees of the Sequoia NP there is more art – some of it unsuitable. You have been warned.
I love the USA or to be more precise I love the people, the landscape (especially the space), the music and the movies. I love the cars they used to make in the late 60s/early 70s and I love the way the make audio amplifiers.
Obviously the USA has a lot of very smart and very talented people but they are also very strange at the same time. You can buy a real gun in pink for your three year old daughter, teenagers are aloud to drive but you need to be 21 before you can drink beer. The USA is home of the largest porn industry in the world but you will be warned of any kind of nudity no matter if in photographs, paintings or like in this case in sculptures. Funny – isn't it?
FUJIFILM X-Pro2 (14mm, f/4.5, 1/60 sec, ISO400)

FUJIFILM X-Pro2 (14mm, f/2.8, 1/80 sec, ISO200)

FUJIFILM X-Pro2 (14mm, f/2.8, 1/60 sec, ISO2500)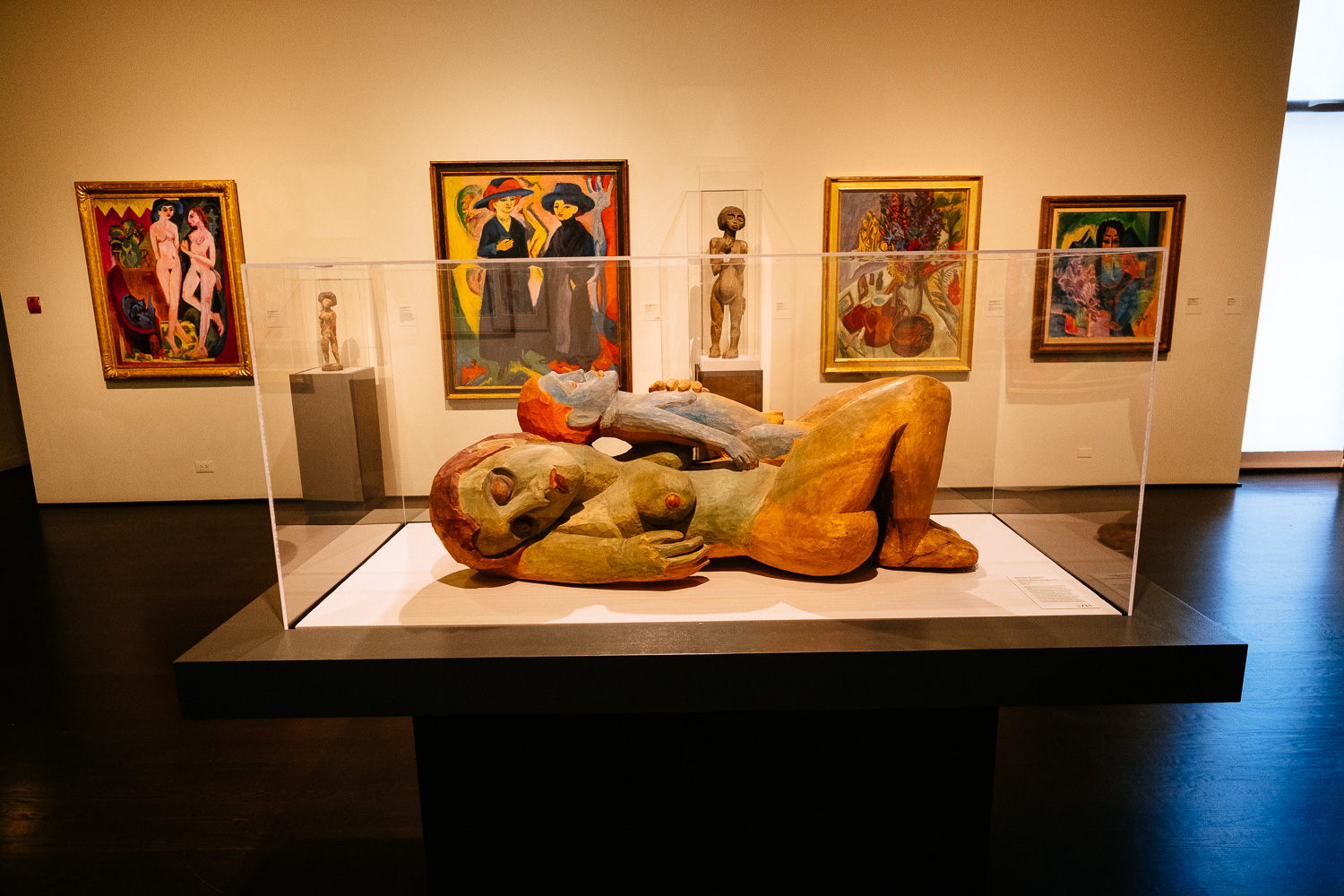 FUJIFILM X-Pro2 (14mm, f/2.8, 1/60 sec, ISO1250)

FUJIFILM X-Pro2 (23mm, f/4, 1/60 sec, ISO1250)

Before you enter this room in the museum of contemporary art in LA you can read this warning on the wall: "Please be aware that some works in this exhibition contains graphic content and may not be suitable for all audiences." Hope that there is no age restriction for museums.
Like if there is one kid left in the USA that hasn't seen porn pictures or movies on his/her smartphone already at the age of five.
FUJIFILM X-Pro2 (14mm, f/2.8, 1/60 sec, ISO5000)